Vivantes Neukölln Hospital Berlin
Department of Vascular Surgery (

357440

)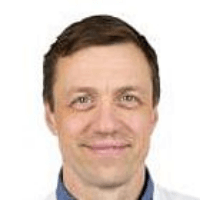 Dr.
Heiko Helbig
Specialized in: vascular surgery
About the Department of Vascular Surgery at Vivantes Neukölln Hospital Berlin
The Department of Vascular Surgery at the Vivantes Neukölln Hospital offers the full range of services in this medical field. The department specializes in the diagnostics, treatment and post-operative treatment of diseases of the arteries, veins and blood vessels, chronic wounds and diabetic foot. The goal of the employees of the department is highly specialized, modern treatment adapted to the personal needs of patients. The department is headed by Dr. Heiko Helbig.
In addition to modern diagnostic procedures (color duplex scanning of the vessels, CT, MRI, CO2 angiography), the department offers cutting-edge treatments, for example, hybrid surgery. To ensure optimal results, specialists in the field of vascular surgery, angiology and radiology work in close cooperation.
The department performs all interventions in the field of vascular surgery (without the use of a heart-lung machine). The spectrum of services includes both classical open surgeries and endovascular interventions (percutaneous transluminal angioplasty, stenting).
The department offers both diagnostics and treatment of the following diseases:
Carotid artery stenosis (for stroke prevention)
Pathological enlargement (aneurysm) of the thoracic, abdominal and femoral arteries
Peripheral arterial occlusive disease
Acute vascular occlusion (surgery or lysis)
Operations to gain access for dialysis, incl. necessary corrective interventions
Diabetic foot
Chronic wounds
Varicose veins
Chronic venous insufficiency
Chronic lymphedema
And many others
Photo of the doctor: (c) Vivantes Netzwerk für Gesundheit GmbH
Department of Vascular Surgery.
Vivantes Neukölln Hospital Berlin:

Request more information now.
We will be happy to answer all your questions.
---