Vivantes Neukölln Hospital Berlin
Department of Clinical and Interventional Neuroradiology (

357451

)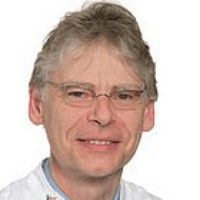 Dr. med.
Alexander Bock
Specialized in: clinical and interventional neuroradiology
About the department
The Department of Clinical and Interventional Neuroradiology at the Vivantes Neukölln Hospital offers the full range of services in the relevant medical fields. It provides high-precision diagnosis and effective treatment of diseases of the central nervous system, that is, the brain and spinal cord, meninges and vessels that supply these organs. The department is headed by Dr. med. Alexander Bock.
To provide first-class, quality medical care, the department is equipped with the state-of-the-art equipment: 128-slice CT, 1.5-Tesla MRI, mono-and biplane angiography systems, etc.
The department is engaged in active scientific activities and takes part in national and international multicenter clinical trials. Of particular interest to the medical team is the treatment of brain tumors and multiple sclerosis.
There are offered special CT and MRI techniques that allow for a better differentiation of tumors and degenerative diseases of the central nervous system and planning of an effective and reliable therapy, as well as monitoring of treatment results. These techniques include:
MR-BOLD-Imaging for the localization of various functional areas of the brain: tissue imaging based on activity-dependent changes in blood oxygen levels
Blood flow measurement by means of CT and MRI to assess vascularization
Diffusion MRI for the imaging of the neural pathways and nerve trunks: tissue assessment on strength and direction of movement of water molecules
MR spectroscopy: to differentiate and evaluate the biological activity of various brain tumors and to diagnose and control degenerative and metabolic disorders of the central nervous system
In addition, the department's spectrum of services is complemented by unique examinations of the anatomical structure of the eyeball and orbit with the help of magnetic resonance imaging for more detailed diagnosis of pathological changes.
The department's scope of tasks also includes the diagnostics and treatment of neurovascular diseases, that is, disorders of the blood vessel system of the brain and spinal cord. The department applies various types of treatment to eliminate such pathologies, for example, stenting and balloon angioplasty for the treatment of vasoconstriction, intra-arterial lysis therapy and mechanical thrombectomy in acute vascular occlusion, aneurysm closure (embolization), unique treatments for vascular malformations, arteriovenous fistulas, highly bleeding tumors in the head, neck and spine.
Curriculum vitae
Since 2008 Chief Physician of the Department of Clinical and Interventional Neuroradiology, Vivantes Neukölln Hospital, Berlin.
1994 - 2008 Head of the Department of Neuroradiology, Dietrich Bonhoeffer Clinic, Neubrandenburg, Germany.
1991 - 1994 Training Neuroradiology at Charité, Germany.
1987 - 1991 Training Diagnostic Radiology at Charité, Germany.
1989 Doctor Grade.
1987 Medical Degree.
1981 - 1987 Medical qualification at the Humboldt University of Berlin, Germany.
Photo of the doctor: (c) Vivantes Netzwerk für Gesundheit GmbH
Department of Clinical and Interventional Neuroradiology.
Vivantes Neukölln Hospital Berlin:

Request more information now.
We will be happy to answer all your questions.
---