Academic Hospital Bogenhausen Munich
Department of Endocrinology, Diabetology and Angiology (

113803

)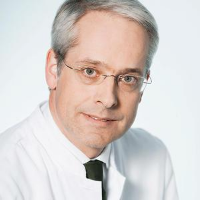 Prof. Dr. med.
Robert Ritzel
Specialized in: endocrinology, diabetology, internal medicine
About the department
Department of endocrinology, diabetology and angiology at the Academic Hospital Bogenhausen offers diagnosis and treatment of hormonal diseases, diabetes and vascular diseases. Every year, hospital accepts more than 1,700 patients. The department is a Certified Diabetes Treatment Center (German Diabetes Society), as well as a center for the treatment of vascular diseases (German Society of Angiology). The Head of the Department is Prof. Dr. med. Robert Ritzel.
According to the Focus magazine rating of 2017, the department of endocrinology, diabetology and angiology at the Academic Hospital Bogenhausen ranks among the top German departments specializing in diabetes treatment!
When it comes to the endocrinology, the department provides comprehensive and fastest diagnosis within the day hospital. Many endocrinological disorders are determined by functional tests, carried out in the own laboratory of the department. By using medications that inhibit or stimulate the production of hormones, these tests allow to make important observations regarding hormonal regulation of the patient. In particular, they are useful in diagnosing diseases of the pituitary gland, pituitary insufficiency, adrenal gland diseases or adrenocortical insufficiency.
Endocrinological priorities of the department include:
Thyroid gland diseases

Hypofunction of the thyroid gland
Hyperfunction of the thyroid gland
Basedow
Morbus Thyreoiditis Hashimoto
Nodules in the thyroid gland
Thyroid cancer

Diseases of the adrenal gland

Adrenal insufficiency
Adrenogenital syndrome
Tumors of the adrenal gland
Endocrine hypertension
Hirsutism

Pituitary diseases

Cushing's Syndrome
Acromegaly
Hormonal-inactive adenomas of the pituitary gland
Pituitary insufficiency
Craniopharyngioma
Prolactinoma
When it comes to angiology, along with providing accurate and rapid diagnosis, the key attention of the department is focused on designing individually tailored therapy, providing if necessary conservative treatment, catheter interventions and vascular surgery.
Angiology priorities of the department include:
Diabetic Foot Syndrome
Arteriosclerosis, as well as its consequences, such as:

Violations of the local circulation, for example, obliterating atherosclerosis of peripheral arteries
Nicotinic gangrene
Changes in arteries that supply blood to the brain in stroke or in condition with the stroke risk
Vessel dilations, primarily in the aorta (abdominal aortic aneurysm) or in the arteries of the legs
Suspicion of thrombosis in the veins of the lower extremities and pelvis
Pulmonary embolism

Open wounds (ulcers)
Phlebeurysm
Vascular inflammation, vascular tumors and abnormalities
Vasospastic diseases (for example, Raynaud's syndrome)
Edema (lymphedema, lipedema, etc.)
Department of Endocrinology, Diabetology and Angiology.
Academic Hospital Bogenhausen Munich:
Request more information now.
We will be happy to answer all your questions.
---
---
Certificates