Academic Hospital Nordwest Frankfurt am Main
Department of Vascular and Thoracic Surgery (

41

)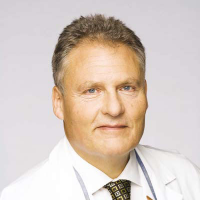 Prof. Dr. med.
Max Zegelman
Specialized in: vascular surgery, thoracic surgery
About the department
The Department of Vascular and Thoracic Surgery at the Hospital Nordwest under the direction of Prof. med. Max Zegelman has two sections with 36 planned beds. The Department provides conservative, interventional and surgical treatment of arteries, veins and lymphatic vessels. Benign and malignant diseases of the airways, lungs and chest are treated here as well. Pacemakers, defibrillators and port systems are implanted on an inpatient or outpatient basis.
In the field of vascular surgery, the Department within the Vascular Center at the Hospital Nordwest offers the treatment of acute and chronic circulatory disorders (occlusive peripheral arterial disease) of legs, hands, brain vessels and mesenteric arteries. In addition to the surgical treatment, namely bypass surgery or thromboendarterectomy (TEA), the Vascular Center offers a wide range of interventional treatments, including percutaneous transluminal angioplasty and stenting. There are also offered medication therapies.
The objectives of the Thoracic Surgery at the Academic Hospital Nordwest under the direction of Prof. med. Max Zegelman include all kinds of extracardiac surgery on the lungs, bony thorax, bronchial tree, airways and diaphragm. The interventions in the field of thoracic surgery also include lobectomy, pneumonectomy, pleural mesothelioma, surgery for metastases, chest wall reconstruction, lung volume reduction surgery / emphysema surgery etc.
The main treatment focuses of the Department of Vascular and Thoracic Surgery at the Hospital Nordwest:
Angiology
Aortic aneurysm surgery
Diagnosis and treatment of venous diseases and their consequences
Diagnosis and treatment of chest (thorax) injuries
Duplex sonography
One-dimensional Doppler ultrasound
Pericardium surgery
Conservative treatment of arterial vascular diseases
Lung surgery
Embolectomy
Kidney surgery
Open surgical and endovascular treatment of vascular diseases
Surgical treatment of chest injuries
Pacemakers
Thoracoscopic interventions
Tumor surgery
Damage to blood vessels after accidents
Curriculum vitae
Beruflicher Werdegang
1978 Approbation
1979 Promotion
1986 Facharzt für Chirurgie
1988 Facharzt für Gefäßchirurgie
1990 Habilation
1993 Chefarzt der Klinik für Gefäß- und Thoraxchirurgie am Krankenhaus Nordwest
1995 Facharzt für Thoraxchirurgie
1996 Zusatzbezeichnung Phlebologie
1998 APL-Professur an der Johann Wolfgang Goethe-Universität Frankfurt/Main
2009 Endovaskulärer Chirurg
Department of Vascular and Thoracic Surgery.
Academic Hospital Nordwest Frankfurt am Main:
Request more information now.
We will be happy to answer all your questions.
---
---