Hospital Nordwest Frankfurt am Main
Department of Obesity Treatment and Bariatric Surgery (

685651

)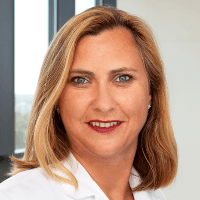 Dr. med.
Sylvia Weiner
Specialized in: obesity treatment, bariatric surgery
About the Department of Obesity Treatment and Bariatric Surgery at Hospital Nordwest Frankfurt am Main
The Department of Obesity Treatment and Bariatric Surgery at the Hospital Nordwest Frankfurt am Main offers the full range of services in the area of its specialization. The department's medical team can boast long experience, and also has at its disposal advanced obesity treatment methods. Upon admission to the department, the patient undergoes a comprehensive diagnostic examination, since excess weight can cause the development of many diseases, including diabetes mellitus, cardiovascular pathologies, musculoskeletal diseases, as well as psychological disorders. After receiving the diagnostic data, the attending physician invites the patient for an individual consultation, during which he agrees with him the desired final result and elaborates an individual treatment regimen. The department's specialists strive to help the patient get rid of extra pounds using conservative methods and lifestyle modifications, but in especially complex cases they still resort to surgical treatment. The department is headed by Dr. med. Sylvia Weiner.
Many patients come to the department to undergo treatment of obesity caused by a sedentary lifestyle, unhealthy diet, low physical activity, hormonal disorders, as well as after injuries and diseases, which require prolonged bed rest. Overweight people are often prone to mood disorders and depression, and therefore the department offers the services of experienced psychologists whose efforts are aimed at restoring a person's self-confidence, increasing self-esteem and improving quality of life, as well as providing moral support for the patients during the difficult fight against obesity.
When undergoing treatment in the department, the patients gain knowledge about proper nutrition and receive all the necessary information, which will help them completely change their lifestyle, as well as get rid of bad eating habits. Lifestyle modification and dietary adjustments are required even for those patients who had bariatric surgery to reduce body weight, since, in most cases, improper diet and insufficient physical activity contribute to repeated weight gain.
The department's specialists offer not only conservative, but also surgical treatment of severe cases of obesity, when diets, drug therapy and physical activity do not give the desired result. As a rule, the preference is given to gastric volume reduction and gastric bypass surgery. In particular, the surgeons shape the small stomach with staples to reduce food intake to 30 grams. The department also performs a gastric balloon implantation (an endoscopic intervention). When performing this surgical procedure, the surgeons place a balloon with saline solution in the stomach. The balloon occupies a significant part of it, thereby reducing the amount of food intake and accelerating the onset of satiety. Thus, the patient does not experience any discomfort due to hunger, eats less food and loses weight.
For patients wishing to undergo outpatient therapy, the department's specialists have developed their own unique OPTIFAST®52 method. This program is implemented as a group therapy and allows the patient to achieve safe and long-term weight loss. The program includes the diagnostic examination of the patient's overall health and the assessment of his physical endurance. These are followed by the appointment of a special diet and an individual selection of the required physical activities. During the entire period of therapy, the patient is under the supervision of experienced physicians who make adjustments to any aspects of the program, if necessary. The patients also regularly attend a support group and work with a psychologist.
The department's clinical focuses include:
Conservative treatment of obesity

Dietary recommendations (healthy diet, diet for overweight, hyperlipidemia, diabetes mellitus, obesity)
Diet therapy
Physical therapy

Gymnastics
Pilates
Swimming
Water aerobics
Nordic walking

Lifestyle modification, which includes increasing physical activity, changing eating habits, as well as quitting bad habits, such as drinking alcohol and smoking
Drug therapy for obesity
Psychological counseling

Conservative treatment of obesity on an outpatient basis – a unique OPTIFAST®52 program
Surgical treatment of obesity (bariatric surgery)

Endoscopic surgical techniques

Intragastric balloon placement
POSE procedure (primary obesity surgery endolumenal)
Overstitch procedure

Classical surgical techniques

Gastric bypass surgery, including Omega Loop gastric bypass
Sleeve gastrectomy
Gastric banding
SADI-S bariatric procedure
Revision bariatric interventions

Surgical treatment of gastroesophageal reflux disease
Abdominoplasty after significant weight loss

Other types of conservative and surgical treatment of obesity
Curriculum vitae of Dr. med. Sylvia Weiner
Higher Education and Professional Career
1998 - 2004 Study of Medicine at the University of Würzburg.
2004 - 2005 Professional highly-specialized training at the Justus Liebig University Giessen.
2005 Admission to medical practice, University of Giessen.
2009 Doctoral thesis defense at the Witten-Herdecke University.
2014 Work in the Department of General Surgery at the Municipal Hospital in Bad Soden.
2014 - 2015 Work in the Department of General Surgery, Sachsenhausen Hospital, Frankfurt.
2015 Work in the Department of General Surgery at the Hospital Nordwest Frankfurt am Main.
Since 2018 Head of the Department of Obesity Treatment and Bariatric Surgery at the Hospital Nordwest Frankfurt am Main.
Membership in Professional Societies
German Society of Surgery.
German Society for General and Visceral Surgery (DGAV).
German Obesity Society (DAG).
Professional Association of German Surgeons (BDC).
International Federation for the Surgery of Obesity and Metabolic Disorders (IFSO).
Awards and Honors
Konrad Adenauer Foundation Scholarship.
2014 Scholarship of the International Federation for the Surgery of Obesity and Metabolic Disorders (IFSO).
Scientific Publications and Lectures
More than 120 lectures and presentations at scientific congresses and conferences.
4 publications in various medical journals.
25 articles in German journals.
Photo of the doctor: (c) Krankenhaus Nordwest
Department of Obesity Treatment and Bariatric Surgery.
Hospital Nordwest Frankfurt am Main:

Request more information now.
We will be happy to answer all your questions.
---
Certificates