Amputation of foot during lower limb atherosclerosis (program ID:

52219

)
Alfried Krupp Hospital in Essen-Ruettenscheid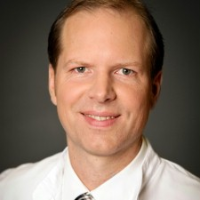 Head Physician
Dr. med.
Thomas Nowak
Specialized in: vascular surgery
Department of Vascular Surgery
Program includes:
Initial presentation in the clinic
clinical history taking
physical examination
laboratory tests:

complete blood count
general urine analysis
biochemical analysis of blood
TSH-basal, fT3, fT4
indicators of inflammation
indicators blood coagulation

doppler/ duplex vessels of lower extremities
angiography/ Angio-MRI
biopsy and histological examination
preoperative care
holding amputation
wound care
symptomatic treatment
cost of essential medicines
nursing services
stay in the hospital with full board
full hospital accommodation
elaboration further recommendations
Price:
Type of program :
Expected duration of the program:
You may also book

Price:
About the department
The Department of Vascular Medicine at the Alfried Krupp Hospital in Essen, under the direction of Dr. med. Thomas Nowak, was designed so patients with all kinds of vascular diseases can be examined and treated by a team of specialists from different areas. Bundling diverse competencies in vascular medicine at one site allows the physicians of the departments to give patients a diagnosis very quickly and determine the optimal individual therapy as well as carrying it out according to the current state of medical progress.
The advantages for the patient are very fast diagnosis, gentle therapy and quick recovery without having to arrange for a transfer of patients between clinics and hospitals. Rather, the specialists collaborate in one clinic, which enables them to determine all forms of therapy promising the best benefit for the patient.
The range of treatment for the Department of Vascular Medicine at the Alfried Krupp Hospital in Essen, under the direction of Dr. med. Thomas Nowak, comprises all surgical and endovascular interventions as well as medications. Depending on the type of vascular disease, the risk and disease profile of the individual patient, a team of specialists can choose between strictly drug-based treatment, catheter-based intervention and open surgery with and without keyhole technology. The main goal of the department is to ensure the gentlest therapy possible and their lasting success. In this manner the Department of Vascular Medicine can treat the entire range of arterial, venous and lymphatic vascular diseases.
As a network of many other disciplines, vascular medicine is closely connected with radiology, nephrology, diabetology, neurology and pain therapy. Using all modern diagnostic methods in close cooperation with the other medical disciplines, a team of vascular physicians is also available as support in the treatment of patients in the fellow clinics at the Alfried Krupp Hospital. They can, furthermore, be accessed to provide special types of expertise to optimize therapeutic methods. The strength of this concept is in the physicians being connected to one another.
The Department of Vascular Medicine at the Alfried Krupp Hospital in Essen, under the direction of Dr. med. Thomas Nowak, offers the following range of services:
Vascular surgery

Surgery of the arteries
Surgery of the brain-supplying arteries
Surgery of the peripheral extremity arteries
Surgery of the aorta and its branches
Varicose vein and vein surgery
Dialysis shunt surgery
Wound management/ulcer surgery
Specific pacemaker surgery
Port and catheter implantations

Angiology and hemostaseology

Internal vascular diagnostics
Treatment of chronic wounds
Deep vein thrombosis/embolism
Circulatory problems in the legs (in case of peripheral arterial disease)
Raynaud's phenomenon (acral perfusion disorder)
Lymphedema, varicosis

Endovascular therapy

Implantations of endovascular stent prostheses (e.g. abdominal aortic aneurysm)
Hybrid surgery
Catheter-based vascular intervention
Endovascular blood pressure treatment
Endovascular blood pressure treatment

Vascular Center
Center for the treatment of vascular diseases with connected vascular laboratory
(Doppler and color-coded duplex sonography examinations)
---
About hospital
Accommodation in hospital
Lower extremity arterial disease
Price:
Program [Description]
Amputation of foot during lower limb atherosclerosis
Hospital: Alfried Krupp Hospital in Essen-Ruettenscheid
Type:
access_time Duration:
date_range
There are 65 lower extremity arterial disease treatment hospitals on Booking Health website
Show all clinics
Certificates