Treatment of hypospadias using surgical correction of urethral channel (program ID:

272283

)
Asklepios Municipal Hospital Bad Wildungen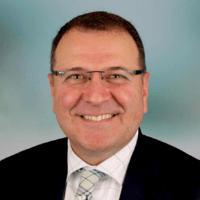 Head Physician
Dr. med.
Dimitrios Skambas
Specialized in: urology
Department of Urology
The program includes:
Initial presentation in the clinic
clinical history taking
review of medical records
physical examination
urological examination
laboratory tests:

complete blood count
general urine analysis
biochemical analysis of blood
inflammation indicators (CRP, ESR)
indicators blood coagulation

ultrasound pelvic
preoperative care
surgical correction of urethral channel
symptomatic treatment
control examinations
the cost of essential medicines and materials
nursing services
full hospital accommodation
explanation of future recommendations
Required documents:
Medical records
Penis photo
Service
Price:
Type of program :
Expected duration of the program:
You may also book:

Price:
About the department
The Department of Urology at the Asklepios Municipal Hospital Bad Wildungen offers the full range of advanced conservative and surgical treatment of diseases of the urinary system (kidneys, ureters, bladder and urethra) and male reproductive organs (prostate, testicles and penis). To detect urological diseases, the department uses such diagnostic tests as ultrasound scanning, digital radiography, cystoscopy, urodynamic testing, etc. The department's specialists have successful experience in endoscopic, laparoscopic and open surgical interventions of any complexity. The treatment regimen is developed for each patient individually, and, if possible, the doctors always give preference to sparing therapy. The department annually provides treatment to more than 2,100 patients, which demonstrates the high level of medical care and a high credit of patients' trust. The Chief Physician of the department is Dr. med. Dimitrios Skambas.
The department's primary specialization is the diagnostics and treatment of prostate, testicular, kidney and bladder malignancies. With all the diagnostic data, an interdisciplinary tumor board with the participation of urologists, oncologists, surgeons, radiation therapists, chemotherapists and other specialists studies the clinical case in detail and develops the optimal treatment regimen. During the diagnostic and therapeutic process, the doctors are guided by the recommendations of the European Association of Urology and the German Society of Urology. The treatment is mostly based on a surgical resection of a malignant tumor, which is complemented by highly effective chemotherapy. Depending on the complexity of the clinical case, chemotherapy can be carried out both on an inpatient and outpatient basis. The department has a wide range of the very latest chemotherapy drugs, which provide excellent treatment results. The vast clinical experience of the department's doctors allows them to competently combine chemotherapy drugs, as well as to select the optimal dose of chemotherapy in order to maximally destruct malignant cells with minimal damage to the patient's health.
The department's urologists quite often admit patients with benign prostatic hyperplasia. To establish an accurate diagnosis, the patient has to fill out a special questionnaire (international prostate symptom score (IPSS)) and undergo an ultrasound examination. In some cases, additional urodynamic examinations, cystoscopy and radiography may be required. At the initial stages of pathology, urologists prescribe only drug therapy aimed at the alleviation of symptoms. In the case of progression of the pathology, the patient requires surgery to remove prostate adenoma. The department offers two advanced surgical treatments – innovative GreenLight XPS™ laser therapy, bipolar and monopolar transurethral resection of prostate adenoma. In very rare cases, the patients with a very large prostate adenoma may be indicated open surgery.
The diagnostics and treatment of kidney stone disease is also an important focus of the department's clinical practice. The patients with suspected kidney stone disease may be appointed such diagnostic tests as X-ray, contrast-enhanced urography, computed tomography with and without contrast enhancement (in most cases, for renal colic). The department's specialists most often perform extracorporeal shock wave lithotripsy, percutaneous nephrolitholapaxy and mini-percutaneous nephrolithotripsy for kidney stone fragmentation. The department also performs surgery to remove kidney and ureteral stones using special ultrasound systems, laser technologies and the Lithoclast instrument. The choice of the treatment method is based on the size and number of kidney and ureteral stones.
The department specializes in the diagnostics and treatment of the following urological diseases:
Malignant diseases

Prostate cancer
Testicular cancer
Kidney cancer
Bladder cancer

Benign prostatic hyperplasia
Urinary incontinence
Kidney stone disease
Urethral stenosis
Vesicovaginal fistula
Penile curvature and other penile malformations
Ureteropelvic junction obstruction
Other urological diseases
The department's therapeutic options include:
Cancer treatment

Surgical treatment

Prostatectomy for prostate cancer
Transurethral resection of bladder tumors, including all modern urinary diversion techniques
Nephrectomy and renal artery embolization in the case of kidney cancer
Testicular tumor removal

Chemotherapy
Radiation therapy

Benign prostatic hyperplasia treatment

Drug therapy at the initial stages of the disease
Innovative GreenLight XPS™ laser therapy
Bipolar and monopolar transurethral resection of prostate adenoma

Kidney stone disease treatment

Extracorporeal shock wave lithotripsy
Percutaneous nephrolitholapaxy and mini-percutaneous nephrolithotripsy
Removal of kidney and ureteral stones using special ultrasound systems, laser technologies and the Lithoclast instrument

Urinary incontinence treatment

Drug therapy
TVT and TVT-O sling procedures
Sacral neuromodulation
ATOMS-Band® and AMS 800™ artificial sphincter placement in men

Plastic reconstructive surgery for urological diseases

Plastic reconstructive surgery for urethral stenosis
Plastic reconstructive surgery for ureteral stricture
Plastic reconstructive surgery for ureteropelvic junction obstruction
Plastic reconstructive surgery for vesicovaginal fistulas
Plastic reconstructive surgery for penile curvature correction, Peyronie's disease treatment

Other medical services
Curriculum vitae
Higher Education and Professional Career
1999 Study of Human Medicine at the Faculty of Medicine, Johann Wolfgang Goethe University Frankfurt am Main.
2006 Training for board certification, Department of Urology, St. Catherine Hospital Frankfurt am Main.
2009 Senior Physician, Department of Urology, St. Catherine Hospital Frankfurt am Main.
2011 Senior Physician with management responsibilities, Department of Adult and Pediatric Urology, Main-Kinzig Hospital Gelnhausen.
Additional Qualifications
Andrology.
Tumor drug therapy.
X-ray diagnostics of the urinary tract.
Memberships in Professional Societies
Fellow of the European Board of Urology (FEBU).
German Society of Urology (DGU).
European Association of Urology (EAU).
Greek-German Society of Urology (GDGU).
Hellenic Urological Association (HUS).
Photo of the doctor: (c) Asklepios Kliniken GmbH
---
About hospital
Accommodation in hospital
Hypospadias
Program [Description]
Treatment of hypospadias using surgical correction of urethral channel
Hospital: Asklepios Municipal Hospital Bad Wildungen
Type:
Duration:
Price:
date_range
There are 87 hypospadias treatment hospitals on Booking Health website
Show all clinics
Certificates