University Hospital Essen
Department of General, Abdominal and Transplant Surgery (

289970

)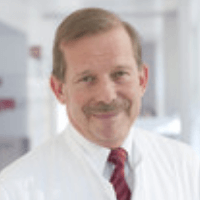 Prof. Dr. med.
Andreas Paul
Specialized in: general, abdominal, transplant surgery
About the Department of General, Abdominal and Transplant Surgery at University Hospital Essen
According to the Focus magazine, the Department of General, Abdominal and Transplant Surgery at the University Hospital Essen ranks among the top German departments specializing in bowel cancer treatment!
The department offers the full range of services in these medical fields and enjoys the reputation of one of the leading Centers for Liver and Kidney Transplants in Europe. The priority focus of the department's activities is oncology. The doctors of the department have high competence and rich experience in the treatment of oncopathology, including particularly complex forms. The department widely practices all modern surgical techniques. Preference is always given to sparing minimally invasive techniques that provide minimal pain, risks and speedy recovery of the patient. The department is headed by Prof. Dr. med. Andreas Paul.
Of particular interest to the department's specialists is the treatment of pancreatic, esophageal and intestinal cancer, as well as the surgical treatment of benign diseases of all digestive organs. The department also performs a large number of operations on the endocrine organs, in particular on the thyroid gland and parathyroid glands. In the treatment of patients with endocrine pathologies, there is close cooperation with the experts in the field of endocrinology, nuclear medicine, nephrology, radiation therapy, radiology, ophthalmology, which guarantees a comprehensive approach to treatment and the most effective result.
It is worth noting that the department is equipped with the advanced surgical equipment for minimally invasive interventions. The standard treatment methods include laparoscopic gallbladder removal, liver resection, surgical treatment of gastroesophageal reflux disease, cecal removal, surgical treatment of the colon, etc.
Also, the department's priorities include transplant surgery. The surgeons specialize in kidney, liver, and pancreas transplantation. For all the time of clinical practice, there were performed more than 3,000 kidney transplants and 1,800 liver transplants. The first liver transplantation was performed here in 1987, and the first kidney transplant in 1972. Since then, the department holds leading positions at the national and international levels. Special attention is paid to a live donor kidney transplant and a cross-donation program. The intensive care unit, which specializes in caring for patients after abdominal interventions, provides optimal treatment of very severe surgical cases, as well as monitoring of patients with liver failure and patients after organ transplants.
The service range of the department includes:
Surgical treatment of esophageal and stomach diseases

Benign diseases

Gastroesophageal reflux disease (reflux esophagitis, Barrett's esophagus)
Diverticulum (Zenker's diverticulum, epiphrenic diverticulum)
Esophageal achalasia
Benign tumors
Traumatic injuries (for example, perforation)

Malignant diseases

Adenocarcinoma
Squamous cell carcinoma
Gastrointestinal stromal tumors

Diagnostic services

pH metry
Manometry
Video-esophagogram
Esophagogastroduodenoscopy with biopsy
Endosonography
Computed tomography
Blood test for tumor markers
Blood test for molecular genetic markers

Therapeutic services

Laparoscopic Nissen fundoplication in gastroesophageal reflux disease
Endoscopic resection of the mucous membrane in Barrett's esophagus with severe dysplasia
Laparoscopic Heller myotomy in achalasia
Endoscopic diverticulum removal
Limited esophageal resection in benign tumors or traumatic injuries of the esophagus
Stage-adapted treatment of esophageal cancer
Endoscopic resection of the mucous membrane
Esophagectomy with lymphadenectomy (abdominothoracic or transhiatal) without neoadjuvant therapy
Neoadjuvant therapy and esophagectomy with lymphadenectomy (abdominothoracic or transhiatal)
Gastrectomy with lymphadenectomy
Palliative care

Surgical treatment of diseases of the liver, bile duct and pancreas

Benign and malignant liver tumors
Liver cysts
Biliary tract occlusion
Chronic pancreatitis
Malignant pancreatic tumors

Surgical treatment of endocrine diseases

Thyroid resection
Total thyroid resection
Central lymphadenectomy
Lateral and mediastinal lymphadenectomy (functional neck dissection)
Extended neck resection with reconstruction of the vessels, esophagus and trachea
Secondary interventions, for example, in case of tumor recurrence
Resection of the retrosternal thyroid gland
Video-assisted, minimally invasive thyroid removal

Surgical treatment of diseases of the small and large intestine, anal canal

Diagnostic services

Diagnostic examination of the rectum and anal canal in benign and malignant diseases (proctoscopy, rectoscopy, 3D endosonography)
Staging, therapy control, subsequent monitoring after the treatment of rectal and anal tumors

Therapeutic services

Minimally invasive surgery
Open interventions

Minimally invasive surgery

Removal of metastases, treatment of spontaneous pneumothorax, thymus removal (lung surgery)
Tissue sampling, for example, lymph node tissue sampling to make a diagnosis (mediastinoscopy)
Gastric surgery (fundoplication) in g
astroesophageal reflux disease
Gallbladder removal in case of inflammation, gallbladder stones (standard and single-port technique)
Removal of the adrenal glands in benign or malignant tumors
Bowel surgery in benign or malignant tumors and diverticula
Appendectomy
Hernia repair
Surgical treatment of liver cysts
Implantation of peritoneal dialysis catheters
Partial liver resection
Kidney donation
Obesity surgery

Other surgical services
Photo of the doctor: (c) Universitätsklinikum Essen
Department of General, Abdominal and Transplant Surgery.
University Hospital Essen:

Request more information now.
We will be happy to answer all your questions.
---
Certificates