University Hospital Essen
Department of Adult and Pediatric Otolaryngology (

289977

)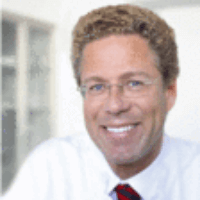 Prof. Dr. med.
Stephan Lang
Specialized in: adult and pediatric otolaryngology
About the Department of Adult and Pediatric Otolaryngology at University Hospital Essen
The Department of Adult and Pediatric Otolaryngology at the University Hospital Essen offers the full range of conservative and surgical methods for the treatment of ear, nose and throat diseases. Of particular interest to the department's specialist are middle ear and skull base surgery (using intraoperative navigation systems), treatment of head and neck malignant tumors, including the functional and organ-sparing laser surgery, plastic, aesthetic and reconstructive surgery, orbital surgery and cochlear implantation. The department is part of the West German Cancer Center Essen, which provides optimal options for the interdisciplinary treatment of oncological diseases. The department diagnoses and treats more than 3,800 inpatients and 13,500 outpatients annually. The department is headed by Prof. Dr. med. Stephan Lang.
In addition, the department has at its disposal the very latest methods of minimally invasive paranasal sinus surgery, salivary gland surgery, surgical treatment of midfacial injuries, as well as the diagnostics and treatment of coordination and balance disorders (for example, Meniere's disease).
One of the department's key clinical focuses is the treatment of benign and malignant neoplasms in the head and neck. All conservative and surgical treatment options are available here, particularly, pharyngeal and laryngeal laser surgery, functional and organ-sparing surgery, plastic reconstructive surgery with free and tube flaps, radiation therapy, chemotherapy, etc. The department's doctors maintain close cooperation with private practitioners, other specialists from the related fields of the hospital, as well as with many foreign medical institutions, for example, with the University of Pittsburgh Cancer Institute. The high quality and effectiveness of head and neck cancer treatment are confirmed by the prestigious certification of the German Cancer Society.
Another important focus is cochlear implantation in adults and children. A preliminary diagnostics of the patient includes audiometry, auditory evoked potentials of the brain stem, electrocochleography, imaging examinations (MRI, CT), neurological and genetic examinations in children, etc. In addition, the condition of previously used hearing aids is checked, if necessary, new devices are also checked and adapted to the patient's needs. Only after this, the doctor holds a consultation, during which he tells about the advantages of cochlear implantation in this particular case and the predicted operation results. Three weeks after the operation, the patient is prescribed rehabilitation, which is held in a specialized center. Four weeks after the operation, the initial adaptation of the implant takes place (check-up of its functionality and individual adaptation of single electrodes). Thus, it is possible to ensure the optimal adaptation is possible based on objective and subjective data even in young children or patients with multiple hearing disorders. During the next two weeks or even months, the doctors make a series of subsequent adjustments, which increase the "volume" and optimize various system parameters. The department is proud of its outstanding results in the field of cochlear implantation, as well as rehabilitation (including in bilateral cochlear implantation).
It should be noted that the department widely uses transoral robotic surgery. It offers the cutting-edge surgical systems such as da Vinci and Flex Robotic System. Such technical innovations allow the doctors to perform the most accurate surgical interventions with minimal damage to healthy tissues. However, the main role is still assigned to the surgeon, who controls the surgical system using a special control panel. The department is one of the leading international medical facilities in the field of robot-assisted head and neck surgery at the international level.
The service range of the department includes:
Conservative and surgical treatment of head and neck tumors
Paranasal sinus and skull base surgery
Cochlear implantation in adults and children (including the occupational rehabilitation and individual adaptation of the implant)
Orbital surgery

Orbital decompression surgery
Treatment of orbital tumors
Endoscopic orbital surgery
Treatment of eyelid and periorbital tissue tumors
Plastic reconstructive orbital surgery
Plastic and reconstructive surgery of the eye appendages
Treatment of acute and chronic orbital inflammatory diseases
Correction of orbital malformations

Functional surgery of the internal and external nose (for example, septorhinoplasty)
Middle ear surgery in adults and children (for example, tympanoplasty, stapes surgery)
Treatment of hereditary hemorrhagic telangiectasia (within the specialized interdisciplinary center)
Treatment of salivary gland diseases

Salivary duct flushing
Drug therapy
Stenosis dilation
Fragmentation (lithotripsy) and extraction of the salivary stones
Multimodal therapy (in particularly difficult cases)

Transoral robotic surgery (da Vinci Surgical System, Flex Robotic System)
Correction of vascular malformations in the head and neck (hemangiomas, lymphangiomas, arteriovenous malformations, mixed types)

Resection
Embolization
Sclerotherapy
Beta blocker drug therapy

Phoniatrics and pedaudiology (newborn hearing screening, detection and treatment of speech, voice, swallowing disorders)
Treatment of respiratory disorders during the sleep (snoring, obstructive sleep apnea)

Respiratory therapy (spontaneous breathing with continuous positive airway pressure)
Alternative treatment methods
Surgical treatment

Outpatient surgery

Adenoid removal (adenoidectomy) and ear interventions
Removal of palatine tonsils
Nasal concha reduction
Implantation of port systems
Tissue sampling (biopsy)

Other medical services
Curriculum vitae of Prof. Dr. med. Stephan Lang
Academic and Professional Career
Since 2006 Head of the Department of Adult and Pediatric Otolaryngology at the University Hospital Essen.
2004 Invitation to the position of C3 Professor in Otolaryngology, Faculty of Medicine, University of Lübeck.
2004 Health Economist, European Business School.
2001 Habilitation, Ludwig Maximilian University of Munich.
1998 Professional certification in Otolaryngology.
1994 Doctoral thesis defense, Ludwig Maximilian University of Munich.
1992 3rd State Examination.
Study of Human Medicine at the Ludwig Maximilian University of Munich.
Positions in Scientific Societies and Organizations
2016 Elected as the President of the Association of West German Otolaryngologists, 2017 Conference President in Essen.
2016 Elected in the Presidium of the German Society of Otorhinolaryngology, Head and Neck Surgery.
Awards and Honorary Memberships
Since 2011 Member of the National Academy of Sciences Leopoldina.
2005 Anton von Tröltsch Prize of the German Society of Otolaryngology.
Research Focuses
Tumour immunology.
Oncology.
Robotic surgery.
Photo of the doctor: (c) Universitätsklinikum Essen
Department of Adult and Pediatric Otolaryngology.
University Hospital Essen:

Request more information now.
We will be happy to answer all your questions.
---
Certificates