University Hospital Essen
Department of Adult and Pediatric Infectology (

292195

)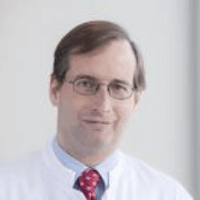 Prof. Dr. med.
Oliver Witzke
Specialized in: adult and pediatric infectology
About the Department of Adult and Pediatric Infectology at University Hospital Essen
The Department of Adult and Pediatric Infectology at the University Hospital Essen offers the full range of diagnostics, treatment and prevention of infectious diseases. The special focus is on the treatment of infections in immunosuppressed patients. The department also has advanced experience in the treatment of patients with infectious lesions after organ transplantation, chemotherapy for the treatment of cancer pathologies, in systemic autoimmune diseases and immunodeficiencies, in HIV infections and other chronic infections. The department is headed by Prof. Dr. med. Oliver Witzke.
The department is part of the specialized West German Centre for Infectious Diseases (WZI), and therefore has access to the latest therapeutic developments in this field. This center integrates all the institutes and departments engaged in the research, prevention, diagnostics and treatment of infectious diseases. Therefore, it regularly hosts the interdisciplinary boards on clinical cases, in which doctors consider individual treatment programs adapted to specific clinical indications in detail and from different points of view. All this contributes to the achievement of the most positive treatment outcome. In addition, the center develops general treatment recommendations and initiates research projects together with other institutions.
For many years, the department guarantees its patients exceptionally high-quality medical services in the area of ​​its specialization. This is confirmed by the certification of the German Society of Infectious Diseases (DGI), as well as by the prestigious DIN EN ISO 9001: 2008 certificate.
The service range of the department includes:
Viral hepatitis B and C

Laboratory diagnostics, including the assessment of liver function
Serological diagnostics, including the detection of antibodies and DNA virus
Treatment of acute hepatitis
Supportive therapy with oral antiviral drugs
Symptomatic treatment
Prevention of liver cirrhosis
Prevention of liver cancer

HIV

Serological diagnostics with viral load assessment
Immunogram, assessment of CD4 + T-lymphocyte level
Combination antiretroviral therapy
Prevention of opportunistic diseases

Diagnostics and treatment of sexually transmitted diseases (syphilis, chlamydia, trichomoniasis, gonorrhea and others)
Counseling of patients with weakened immunity after organ transplantation, including bone marrow transplantation
Diagnostics and treatment of tuberculosis
Diagnostics and treatment of tropical infections
Diagnostics and treatment of septic lesions
Diagnostics and treatment of complicated infections in kidney, liver and heart failure
Diagnostics and treatment of respiratory tract infections
Preventive vaccination in adults
Routine vaccination in children
Other diseases and treatment methods
Photo of the doctor: (c) Universitätsklinikum Essen
Department of Adult and Pediatric Infectology.
University Hospital Essen:

Request more information now.
We will be happy to answer all your questions.
---
Certificates