Hospital Gummersbach Oberberg
Department of Gynecology and Obstetrics and Mammology (

284602

)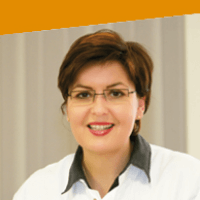 Dr. med.
Anja Weishap
Specialized in: gynecology, obstetrics, mammology
About the Department of Gynecology and Obstetrics and Mammology at Hospital Gummersbach Oberberg
The Department of Gynecology, Obstetrics and Mammology at the Hospital Gummersbach Oberberg provides the comprehensive diagnostics, conservative and surgical treatment of gynecological diseases. The department also specializes in the treatment of breast diseases, particularly, cancer, and obstetric care for expectant mothers. When treating cancers, the department's doctors are not limited to surgical interventions, as they use various combinations of chemotherapy, radiation therapy, hormone therapy, and antibody therapy. The service range is complemented by urinary incontinence treatment. In most cases, the department's doctors manage to solve serious gynecologic problems by means of sparing, minimally invasive interventions, which ensure the rapid recovery of the patients. The Chief Physician of the department is Dr. med. Anja Weishap.
Of particular interest to the department's gynecologists are women with cancers of the reproductive system. The department regularly treats cervical and uterine cancer, ovarian cancer, vulvar cancer, etc. To achieve the optimal treatment result, technical resources and highly-specialized personnel of the Cancer Center Oberberg are involved in the treatment process. As a rule, a complete cure of cancer requires surgery to remove tumor, as well as the use of additional therapeutic measures, including chemotherapy, radiation therapy, hormone therapy, etc. An effective treatment regimen is developed according to the results of individual examinations, with the involvement of oncologists, radiologists, specialists in radiation therapy and other doctors.
The department includes highly-specialized Breast Center, which provides the high-quality treatment of breast cancer in women. Up to 80% of breast operations are performed using organ-sparing surgical techniques, which allow the doctors to effectively remove the neoplasm and at the same time preserve the patient's own breast. At the advanced stages of cancer, when breast removal is inevitable, plastic surgeries are performed using rotational flaps. Such operations help a woman to restore her aesthetic appearance and regain self-confidence.
In addition, the department is one of the leading Maternity Hospitals in the region. More than 1,000 babies are born here annually. Pregnancy management, childbirth and postnatal care for mother and baby are carried out in accordance with the standardized clinical protocols of professional societies. The department's obstetricians have successful experience in managing high-risk and multiple pregnancies.
The department's range of medical services includes:
Gynecology

Diagnostics and treatment of cancer of the female reproductive system

Surgical treatment
Chemotherapy
Radiation therapy
Hormone therapy
Antibody therapy

Conservative treatment of inflammatory and infectious lesions of the female reproductive system
Endoscopic surgery (for example, tubal ligation, ovarian surgery, surgery for ectopic pregnancy and adhesions)
Urodynamic diagnostics in case of suspected urinary incontinence, conservative and surgical treatment of urinary incontinence

Physical exercise programs to strengthen pelvic floor muscles
Drug therapy
TVT sling operations
Burch procedure

Pelvic organ prolapse treatment

Vaginal wall plastic surgery
Sacrocolpopexy

Minimally invasive surgeries to resect the uterus, ovaries and uterine fibroids
Laser interventions in the cervix and vulva
Outpatient surgery

Diagnostic and therapeutic curettage of the uterine cavity
Cervical conization
Diagnostic and therapeutic hysteroscopy with uterine fibroid resection
Diagnostic and therapeutic laparoscopy with adnexectomy
Adhesiolysis
Cyst removal
Uterine fibroid enucleation
Chromopertubation
Laser vaporization of genital warts of the vulva and cervix
Non-major interventions on the vulva and internal reproductive organs
Outpatient chemotherapy and brachytherapy (afterloading technique)

Mammalogy

Breast biopsy
Organ-sparing interventions on the breast to treat cancer
Breast resection in case of cancer
Breast plastic surgery using rotational flaps
Breast reduction for medical indications
Breast reconstruction

Obstetrics

Integrated management of pregnancy, including high-risk pregnancies and multiple pregnancies
Childbirth
Postnatal care

Other diagnostic and therapeutic options
Curriculum vitae of Dr. med. Anja Weishap
Dr. med. Anja Weishap received her medical education at the University of Erlangen. At the same university, she defended her doctoral thesis on the specificities of academic progress in premature babies at school age. An internship in the District Hospital Gummersbach followed in 1991. In 1997, Dr. Weishap became Senior Physician in the Department of Gynecology, Obstetrics and Mammology at the Hospital Gummersbach Oberberg, after which in 2002 she became Chief Physician in the same department.
The clinical interests of Dr. Anja Weishap include not only classical obstetric care, diagnostics and treatment of gynecological cancers, but also surgical gynecology with a special focus on endoscopic interventions and urogynecology. The specialist has particular competence in the treatment of cancers.
Photo of the doctor: (c) Klinikum Oberberg GmbH
Department of Gynecology and Obstetrics and Mammology.
Hospital Gummersbach Oberberg:

Request more information now.
We will be happy to answer all your questions.
---
Certificates