Hospital Gummersbach Oberberg
Department of Adult and Pediatric Gastroenterology, Diabetology, Infectology, Nephrology, Cardiology and Pulmonology (

284605

)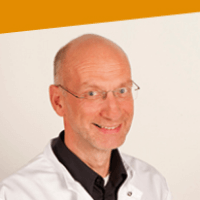 PD Dr. med.
Robert Hoffmann
Specialized in: adult and pediatric gastroenterology, diabetology, infectology, nephrology, cardiology, pulmonology
About the Department of Adult and Pediatric Gastroenterology, Diabetology, Infectology, Nephrology, Cardiology and Pulmonology at Hospital Gummersbach Oberberg
The Department of Adult and Pediatric Gastroenterology, Diabetology, Infectology, Nephrology, Cardiology and Pulmonology at the Hospital Gummersbach Oberberg offers the full range of diagnostic and therapeutic services in these medical fields. The competence of the department's doctors includes the treatment of gastrointestinal diseases, diabetes mellitus, infectious diseases, pathologies of the kidneys, heart and respiratory tract. The nephrologists specialize in renal replacement therapy (9 specially equipped beds for dialysis), and also provide preparation and follow-up care for patients who need a kidney transplant. The admission of patients is carried out both on an inpatient and outpatient basis. The department is headed by PD Dr. med. Robert Hoffmann.
The department's primary focus is on the diagnostics and treatment of digestive diseases, including liver, gallbladder and pancreas. The department has the ultramodern Endoscopy Unit, which annually performs more than 4,000 diagnostic and therapeutic endoscopic procedures in adults and children. As a rule, such procedures are performed with anesthesia using midazolamum or propofol. The dosage of the drug is determined by the specialist depending on the complexity of the upcoming manipulation. The hygienic standards of clinical practice meet the highest requirements of the German Society for Gastroenterology, Digestive and Metabolic Diseases, as well as the European Society of Gastrointestinal Endoscopy. In addition, the hygiene standards are regularly monitored by external independent organizations.
The patients with kidney diseases can undergo the comprehensive diagnostics, including laboratory (for example, special urine tests) and imaging tests (for example, sonography, color duplex scanning, CT, MRI), as well as kidney biopsy. In addition, the department carries out immunological tests. It specializes in the treatment of both primary kidney diseases (for example, glomerulonephritis) and secondary nephrological pathologies (for example, diabetic nephropathy, nephrosclerosis caused by arterial hypertension, immunological and rheumatic diseases with kidney lesion). Renal replacement therapy serves to treat acute and chronic kidney failure.
An important component of the department's work is consulting of patients with diabetes mellitus. The consultations are provided by the experienced specialists who have been trained in accordance with the requirements of the German Diabetes Association. Once the diagnosis has been confirmed, the patient will receive structured recommendations for lifestyle modification. To make it easier for the patients to accept the diagnosis and related medical and social aspects, the department's doctors provide the patient and his relatives with complete basic information. The primary task is to maintain a high quality of life. The consultations are offered for the patients with type I diabetes mellitus (in adults and children), type II diabetes mellitus, gestational diabetes mellitus, as well as for the patients who use insulin pumps.
The department has 8 specially equipped beds for the treatment of patients with infectious diseases, which require isolation. The Chief Physician of the department personally oversees the specialized outpatient unit for patients with chronic hepatitis B and C.
The department's cardiologists are responsible for the diagnostics and conservative treatment of cardiovascular diseases. The department includes the unit for urgent medical care in acute coronary syndrome, heart failure, arrhythmias and other acute conditions. Intensive hemodynamic monitoring and necessary therapeutic measures are carried out here. In addition to stress ECG, stress echocardiography, 2D and 3D echocardiography, the department has cardiac MRI for suspected organic lesions of the myocardium, myocarditis, coronary artery disease, etc. To treat life-threatening arrhythmias, the modern single and dual pacemakers are implanted.
The department's range of medical services is complemented by the diagnostics and treatment of acute and chronic diseases of the lungs and other organs of the respiratory system. In particular, the department's specialists provide medical care to patients with infectious lung lesions and various types of bronchial asthma.
The key fields of the department's clinical practice include:
Gastroenterology

Endoscopic procedures of the upper gastrointestinal tract

Mucosectomy and polypectomy
Hemostasis (arrest of hemorrhage)
Endoscopic ligation and sclerotherapy for esophageal varices
Bougienage for esophageal stenoses
Endoscopic treatment of achalasia cardia
Argon plasma coagulation (for example, in angiodysplasia, angioectasia, tumors)
Endoscopic removal of foreign bodies
Percutaneous endoscopic gastrostomy followed by monitoring
Endosonography (in diagnostic and therapeutic purposes)
Endoscopic retrograde cholangiopancreatography
Ultrasound-guided puncture of abdominal organs

Endoscopic procedures in the lower gastrointestinal tract

Mucosectomy and polypectomy
Hemostasis (arrest of hemorrhage)
Endosonography (for diagnostic and therapeutic purposes)

Nephrology

Diagnostics and conservative treatment of primary and secondary kidney diseases
Renal replacement therapy

Hemodialysis (also at home)
Peritoneal dialysis
Continuous venovenous hemodiafiltration
Continuous ambulatory peritoneal dialysis
Plasmapheresis
Immunoadsorption
Leukocyte apheresis

Diabetology

Individual lifestyle modification programs for diabetes mellitus (nutrition counseling, training on controlling blood sugar levels, etc.)
Classical and intensive insulin therapy
Continuous glucose monitoring
Continuous subcutaneous insulin infusion (pump therapy)
Use of oral hypoglycemic medications

Infectology

Diagnostics and treatment of infectious diseases (special focus on chronic hepatitis B and C)

Cardiology

Stress and rest ECG
24-hour ECG
24-hour blood pressure monitoring
Electrical cardioversion
Electrical stimulation in arrhythmias
Duplex scanning of the vessels of all areas of the body
Implantation of single- and dual-chamber pacemakers, as well as follow-up monitoring of their functionality
Event recorder implantation
2D and 3D echocardiography
2D and 3D transesophageal echocardiography
2D and 3D stress echocardiography
Right heart catheterization
Cardiac MRI

Pulmonology

Non-invasive procedures

Comprehensive pulmonary function testing with body plethysmography
Bronchial challenge test
Lung and pleural sonography
Right heart echocardiography

Invasive procedures

Videobronchoscopy (endoscopic examination of the bronchi) with biopsy
Bronchoalveolar lavage
Pleural cavity drainage in the treatment of pleurisy and pneumothorax
Pleurodesis

Other diagnostic and therapeutic services
Photo of the doctor: (c) Klinikum Oberberg GmbH
Department of Adult and Pediatric Gastroenterology, Diabetology, Infectology, Nephrology, Cardiology and Pulmonology.
Hospital Gummersbach Oberberg:

Request more information now.
We will be happy to answer all your questions.
---
Certificates