Surgical treatment of congenital glaucoma with laser trabeculoplasty (ltp) (program ID:

284898

)
Hospital Gummersbach Oberberg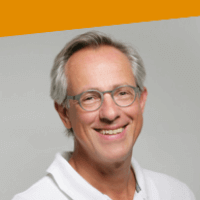 Head Physician
Dr. med.
Ludger Henke
Specialized in: adult and pediatric ophthalmology
Department of Adult and Pediatric Ophthalmology
The program includes:
Initial presentation in the clinic
clinical history taking
physical examination
laboratory tests:

complete blood count
biochemical analysis of blood
indicators of inflammation
indicators blood coagulation

ophthalmologic examination:

ophthalmoscopy
gonioscopy
pachymetry
perimetry (visual field test)
computerperimetry
Goldmann-primetry
fluorescein angiography
thermography
capillary microscopy
testing for optic nerve damage
tonometry
intraocular pressure measurement

preparation according to preoperative standard
glaucoma treatment with laser trabeculoplasty (ltp)
symptomatic treatment
full board clinic stay in 2-bed room
cost of required medications
nursing staff services
elaboration of further recommendations
Service
Price:
Type of program :
Expected duration of the program:
You may also book:

Price:
About the department
The Department of Adult and Pediatric Ophthalmology at the Hospital Gummersbach Oberberg offers the full range of diagnostic services, conservative and surgical treatment of diseases of the eye and its appendages. Medical care can be provided both on an inpatient and outpatient basis. The medical facility has been successfully operating since 1994, while regularly expanding its medical and technical base, as well as therapeutic options. Of particular interest are cataract and glaucoma treatment using microsurgical techniques, interventions for age-related macular degeneration, strabismus correction, retinal surgery, corneal transplantation, refractive eye surgery and eyelid surgery. The department performs more than 1,000 surgical interventions every year. The department is headed by Dr. med. Ludger Henke.
One of the most common ophthalmic diseases is cataract. To treat this pathology, the department uses an effective method of phacoemulsification. The procedure is performed using a special ultrasound device, under general anesthesia. Most patients receive treatment on an outpatient basis and can leave the hospital within three hours after the operation completion. If inpatient treatment is required, the period of hospitalization usually lasts 1-2 days.
The service range of the department also includes refractive eye surgery, which aims to correct ametropia. When performing such a surgical procedure, the doctors implant the intraocular contact lenses, which are fixed to the iris. The procedure is often performed in combination with the very latest laser technology (LASIK, Excimerlaser). Thanks to this, even especially severe types of refractive error can be eliminated.
The department's important focus is the diagnostics of premature infants for retinopathy. In addition, the department has an ultramodern device for digital fluorescein angiography. Such an examination is especially informative in the case of suspected pathological changes in the retina in case of diabetes mellitus and circulatory disorders (macular degeneration, thromboses and embolism).
The department's range of medical services includes:
Diagnostics and treatment of cataract

Phacoemulsification followed by the implantation of an intraocular lens

Diagnostics and treatment of glaucoma

Treatment with eye drops
Selective laser trabeculoplasty

Refractive eye surgery

Treatment of corneal diseases with an excimer laser
LASIK laser vision correction
Femto laser vision correction (Femto LASIK)
Implantation of intraocular lenses (phakic intraocular lenses)

Eyelid surgery (blepharoplasty)
Diagnostics of premature infants for retinopathy
Other ophthalmic services
Curriculum vitae
Education and Professional Career
Study of Medicine at the Universities of Siena (Italy), Göttingen and Muenster (Germany).
1987 Admission to medical practice.
1991 Doctoral thesis defense.
Professional training in the Department of Ophthalmology at the University Hospital Muenster and in the Department of Ophthalmology at the Academic Hospital Cologne-Merheim.
1991 Board certification and the post of Senior Physician.
1994 Work in Joint Ophthalmic Practice in Erkelenz.
1994 Opening of the Joint Ophthalmic Practice (together with Dr. J. Foerst) in Gummersbach and work as the Head of the Department of Adult and Pediatric Ophthalmology at the Hospital Gummersbach Oberberg.
1996 Launch of an outpatient surgery program in collaboration with Anesthesiology Private Practice.
1999 Recruitment of Dr. F. Schlothane as successor to Dr. J. Foerst, expansion of Ophthalmological Practice and collaboration with the Smile Eyes Zentrum, Cologne-Porz (2000).
2005 Expansion of Joint Ophthalmic Practice in collaboration with Dr. Susanne Köhler.
2012 Foundation of the Ophthalmology Center Gummersbach.
Photo of the doctor: (c) Klinikum Oberberg GmbH
---
About hospital
Accommodation in hospital
Congenital glaucoma
Program [Description]
Surgical treatment of congenital glaucoma with laser trabeculoplasty (ltp)
Hospital: Hospital Gummersbach Oberberg
Type:
Duration:
Price:
date_range
There are 71 congenital glaucoma treatment hospitals on Booking Health website
Show all clinics
Certificates