Hanyang University Medical Center Seoul
Department of Adult and Pediatric Dermatology (

404756

)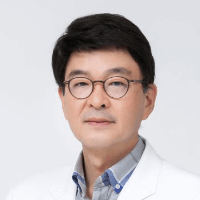 Dr. med.
Ro Young Suck
Specialized in: adult and pediatric dermatology
About the department
The Department of Adult and Pediatric Dermatology at the Hanyang University Medical Center offers the full range of services in this medical field. The competent medical team provides accurate diagnosis and comprehensive treatment of all skin diseases in adults and children. To do this, the department has the cutting-edge laser and digital devices, skin ultrasound devices, radio wave surgical systems. The department is headed by Dr. med. Ro Young Suck.
The range of medical services of the department includes:
Treatment of atopic dermatitis
Acne treatment
Psoriasis treatment
Alopecia treatment
Cosmetology services
Laser treatment of freckles, melasma, telangiectasia
Laser removal of moles, warts
Treatment of allergic skin diseases
Treatment of infectious skin diseases
Treatment of connective tissue diseases
Skin cancer treatment
Treatment of skin pigmentation
Vitiligo treatment
Herpes zoster treatment
Treatment of fungal skin lesions
Treatment of dermatological diseases in children
Other services
Photo of the doctor: (c) Hanyang University Medical Center
Department of Adult and Pediatric Dermatology.
Hanyang University Medical Center Seoul:

Request more information now.
We will be happy to answer all your questions.
---