Hanyang University Medical Center Seoul
Department of General Surgery (

405665

)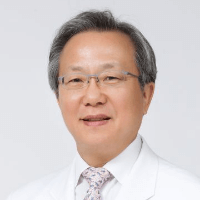 Dr. med.
Kwon Sung Joon
Specialized in: general surgery
About the department
The Department of General Surgery at the Hanyang University Medical Center offers the full range of services in this field. It uses the latest surgical techniques, for example, robotic and laparoscopic interventions that help avoid large incisions and significantly shorten the period of hospitalization, provide minimal pain. Also, the department specializes in performing open surgical procedures of high complexity. The department is headed by Dr. med. Kwon Sung Joon.
The service range of the department includes:
Transplant surgery
Vascular surgery
Surgical treatment of stomach diseases
Surgical treatment of duodenal diseases
Surgical interventions on the liver, biliary tract and pancreas (also for cancer treatment)
Surgical treatment of bowel diseases, including bowel cancer
Surgical treatment of rectal diseases
Surgical treatment of ulcerative colitis
Surgical treatment of benign and malignant thyroid diseases
Surgical treatment of benign and malignant breast diseases
Surgical treatment of hernias
Bariatric surgery (surgical treatment of obesity)
Endovascular surgery
Surgical treatment of proctologic diseases
Hepatobiliary surgery
Other medical services
Photo of the doctor: (c) Hanyang University Medical Center
Department of General Surgery.
Hanyang University Medical Center Seoul:

Request more information now.
We will be happy to answer all your questions.
---