Hanyang University Medical Center Seoul
Department of Nephrology (

405668

)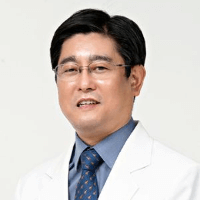 Dr. med.
Kim Gheun Ho
Specialized in: nephrology
About the Department of Nephrology at Hanyang University Medical Center Seoul
The Department of Nephrology at the Hanyang University Medical Center offers the full range of services in this medical field and specializes in the treatment of kidney diseases of any severity. The department has diagnostic capabilities that make it possible to very accurately determine even minor deviations in the function or structure of the kidney. Due to this, doctors can identify diseases at early stages and monitor treatment effectiveness. The main treatments for nephrologic diseases are drug therapy and replacement renal therapy. The department is headed by Dr. med. Kim Gheun Ho.
The service range of the department:
Diagnosis and treatment of electrolyte disorders
Diagnosis and treatment of hypertension
Diagnosis and treatment of kidney failure
Diagnosis and treatment of edema of kidney genesis
Diagnosis and treatment of glomerulonephritis
Diagnosis and treatment of pyelonephritis
Diagnosis and treatment of chronic kidney disease
Diagnosis and treatment of diabetic nephropathy
Kidney transplantation
Peritoneal dialysis
Hemodialysis
Other medical services
Photo of the doctor: (c) Hanyang University Medical Center
Department of Nephrology.
Hanyang University Medical Center Seoul:

Request more information now.
We will be happy to answer all your questions.
---