Hanyang University Medical Center Seoul
Department of Adult and Pediatric Neuropsychiatry (

405758

)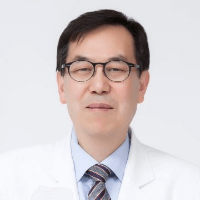 Dr. med.
Ahn Dong Hyun
Specialized in: adult and pediatric neuropsychiatry
About the department
The Department of Adult and Pediatric Neuropsychiatry at the Hanyang University Medical Center offers the full range of services in this field. The department specializes in the detection and treatment of mental manifestations of diseases that result from the impaired structure and function of the nervous system in adults and children. A competent medical team with a long clinical experience uses innovative treatment methods that help cope even with the most severe clinical cases. The department is headed by Dr. med. Ahn Dong Hyun.
The department provides treatment of the following neuropsychiatric disorders:
Autism spectrum disorders
Pediatric psychiatric disorders
Attention-deficit hyperactivity disorder
Help for children who have experienced violence
Traumatic mental disorders
Schizophrenia
Bipolar disorder
Depression
Anxiety disorders
Sleep disorders (insomnia)
Stress disorders
Addiction to alcohol, drugs, tobacco, computer games, gambling
Panic disorders
Behavioral disorders
Other pathological conditions
Photo of the doctor: (c) Hanyang University Medical Center
Department of Adult and Pediatric Neuropsychiatry.
Hanyang University Medical Center Seoul:

Request more information now.
We will be happy to answer all your questions.
---