Hanyang University Medical Center Seoul
Department of Adult and Pediatric Ophthalmology (

405761

)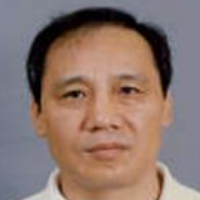 Dr. med.
Uhm Ki Bang
Specialized in: adult and pediatric ophthalmology
About the department
The Department of Adult and Pediatric Ophthalmology at the Hanyang University Medical Center offers the full range of services in this field. It treats all eye diseases in children and adults. To this end, the doctors of the department apply classical treatments, innovative techniques, state-of-the-art, high-accuracy laser equipment. The department is headed by Dr. med. Uhm Ki Bang.
The department specializes in the diagnosis and treatment of the following diseases:
Glaucoma
Cataract
Retinal diseases
Vitreous diseases
Diabetic retinopathy
Age-related macular degeneration
Uveitis
Pediatric eye diseases
Strabismus
Neuro-ophthalmic diseases
Orbital wall fracture
Epiphora (abundant lacrimation)
Eyelid deformities and defects
Refractive errors
Other ophthalmic diseases
Department of Adult and Pediatric Ophthalmology.
Hanyang University Medical Center Seoul:

Request more information now.
We will be happy to answer all your questions.
---