Total elbow replacement for elbow arthritis (program ID:

427979

)
Hanyang University Medical Center Seoul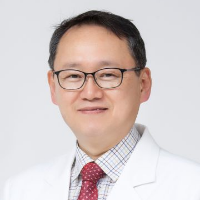 Head Physician
Dr. med.
Lee Kwang Hyun
Specialized in: orthopedic surgery
Department of Orthopedic Surgery
Program includes:
Initial presentation in the clinic
clinical history taking
physical examination
review of medical records
laboratory tests:

complete blood count
general urine analysis
biochemical analysis of blood
indicators of inflammation (CRP, ESR)
indicators blood coagulation

x-ray examination
CT/MRI scan
preoperative care
design of the patient-specific implant using 3 d system
computer-assisted elbow joint replacement
cost of the implant included
symptomatic treatment
control examinations
physiotherapeutic procedures
orthopedic appliances
the cost of essential medicines and materials
nursing services
full hospital accommodation
explanation of future recommendations
Price:
Type of program :
Expected duration of the program:
You may also book

Price:
About the department
The Department of Orthopedic Surgery at the Hanyang University Medical Center offers the full range of services in this field. The department specializes in the surgical treatment of pathologies of bones, joints and ligaments, spinal diseases. In addition, the department treats sports injuries of any severity. Great attention is paid to joint replacement surgery, which is performed with the use of modern, sparing surgical techniques and high-quality prostheses. The department is headed by Dr. med. Lee Kwang Hyun.
The range of medical services of the department includes:
Reconstructive surgery of the upper and lower extremities
Knee reconstructive surgery (arthroscopy, arthroplasty)
Surgical treatment of diseases of the ankle, wrist, hip, shoulder
Surgical treatment of osteoporosis
Surgical treatment of spinal diseases
Surgical treatment of injuries, including sports ones
Surgical treatment of fractures of the extremities, spinal fractures
Surgical treatment of pelvic fractures
Surgical treatment of osteoporotic fractures
Surgical treatment of multiple injuries of the musculoskeletal system
Surgical treatment of osteomyelitis
Surgical correction of nonunion
Surgical treatment of diseases and injuries of the cartilages, meniscus
Joint replacement surgery (total or partial), also revision procedures
Surgical treatment of spinal diseases
Surgical correction of spinal deformities (scoliosis and kyphosis)
Surgical treatment of deformities due to injuries, fractures, tumors in the spine and back
Surgical treatment of back pain
Other medical services
---
About hospital
Accommodation in hospital
Elbow arthritis
Price:
Program [Description]
Total elbow replacement for elbow arthritis
Hospital: Hanyang University Medical Center Seoul
Type:
access_time Duration:
date_range
There are 45 elbow arthritis treatment hospitals on Booking Health website
Show all clinics