Eyelash implants to eyelids area in order to restore eyelashes (program ID:

430649

)
Hanyang University Medical Center Seoul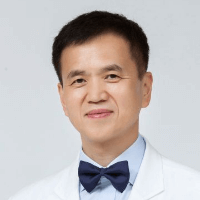 Head Physician
Dr. med.
Ahn Hee Chang
Specialized in: plastic and reconstructive surgery
Department of Plastic and Reconstructive Surgery
Program includes:
Initial presentation in the clinic
clinical history taking
physical examination
review of medical records
laboratory tests:

complete blood count
biochemical analysis of blood
indicators of inflammation (CRP, ESR)
indicators blood coagulation

eyelash implants
nursing services
consultation of related specialists
treatment by chief physician and all leading experts
explanation of individual treatment plan
written statement
Service
Price:
Type of program :
Expected duration of the program:
You may also book

Price:
About the department
The Department of Plastic and Reconstructive Surgery at the Hanyang University Medical Center offers the full range of services in this field. The department specializes in performing operations to eliminate deformities and defects in organs, tissues or the surface of the human body. In addition, surgeons perform many reconstructive interventions of various complexity that help not only improve the aesthetic appearance, but also restore the function of the lost or deformed part of the human body. The department is headed by Dr. med. Ahn Hee Chang.
The main clinical focuses of the department include:
Head and neck reconstructive surgery
Hand reconstructive surgery
Breast reconstructive surgery
Reconstructive surgery of the lower extremities
Reconstructive surgery of the genital organs
Reconstructive surgery in various traumas
Peripheral nerve reconstructive surgery
Reconstructive surgery to correct congenital deformities
Aesthetic surgery
Microsurgery
Surgical interventions in maxillofacial injuries
Skin lift procedures
Other services
Photo of the doctor: (c) Hanyang University Medical Center
---
About hospital
Accommodation in hospital
Rare eyelashes
Price:
Program [Description]
Eyelash implants to eyelids area in order to restore eyelashes
Hospital: Hanyang University Medical Center Seoul
Type:
access_time Duration:
date_range
There are 87 rare eyelashes treatment hospitals on Booking Health website
Show all clinics