Hospital Kloster Grafschaft Schmallenberg
Department of Sleep Medicine and Home Ventilation (

150

)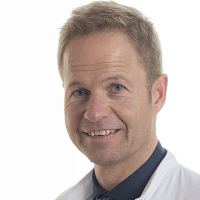 Dr. med.
Dominic Dellweg
Specialized in: internal medicine
About the department
Since 1987, the department has operated a sleep laboratory with currently more than 19 measurement places. The patients are supervised by the clinic's employees day and night. The focus of interest is especially placed on diseases which disturb the sleep in many different ways:
Obstructive or central sleep apnoea
Restless legs syndrome
Periodic breathing
Cheyne-Stokes respiration
Chronic respiratory and ventilation insufficiency
Obesity hypoventilation syndrome
Photo of the doctor: (c) Fachkrankenhauses Kloster Grafschaft
Department of Sleep Medicine and Home Ventilation.
Hospital Kloster Grafschaft Schmallenberg:

Request more information now.
We will be happy to answer all your questions.
---