Hospital Waldbrol Oberberg
Department of Adult and Pediatric Ophthalmology (

286090

)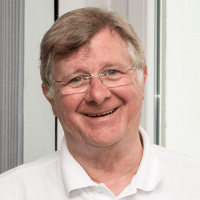 Dr. med.
Hans-Jürgen Schnell
Specialized in: adult and pediatric ophthalmology
About the Department of Adult and Pediatric Ophthalmology at Hospital Waldbrol Oberberg
The Department of Adult and Pediatric Ophthalmology at the Hospital Waldbrol Oberberg offers the highly accurate diagnostics and comprehensive treatment of all eye diseases. The state-of-art laser devices allow the department's doctors to perform vision correction operations with maximum safety and guarantee an optimal result. Since 1982, the department has performed more than 50,000 ophthalmologic interventions, and therefore the department's specialists have long unique experience, which many European ophthalmological centers can envy.
The Chief Physician of the department is Dr. med. Hans-Jürgen Schnell. The doctor has over 35 years of experience in the area of his specialization. He performs more than 900 cataract surgeries annually, and therefore he is one of the most experienced ophthalmic surgeons in Germany. In addition, Dr. Schnell founded a new direction in ophthalmology (sports ophthalmology), for which he was awarded the Federal Cross of Merit.
Prior to any surgical intervention, the patient has an outpatient appointment and undergoes all the necessary diagnostic examinations. According to their results, the doctor develops the optimal treatment tactics. If the patient requires a surgical intervention, the doctor will tell him about the essence of the operation, its stages and the expected result. All surgical interventions are performed on an outpatient basis, which allows the patient to return home on the same day.
The diagnostic and therapeutic service range of the department includes:
Diagnostic tests

Optical coherence tomography
Digital fundus photography using a fundus camera
Testing of the anterior segment of the eye using a Pentacam device
Testing of the corneal radius of curvature using a Verion device
Endothelial microscopy
Corneal topography
Optical biometry
Ultrasound diagnostics
Determination of intraocular pressure for glaucoma prevention
Perimetry
Corneal pachymetry
Heidelberg retinal tomography

Surgical treatment

Cataract surgery

Femtosecond laser-assisted correction
Implantation of intraocular lenses
YAG laser vision correction in case of the development of secondary cataract after cataract surgery

Refractive surgery (correction of myopia, hyperopia, astigmatism and presbyopia)

Femto LASIK
LASEK
Refractive lens exchange
Implantable contact lenses
Implantation of intraocular lenses
Bioptics

Blepharoplasty (surgery to correct the eyelids and the area around the eyes)

Ectropion correction
Entropion correction
Removal of benign and malignant eyelid neoplasms
Aesthetic correction of the eyelids and areas around the eyes (for example, in age-related changes, bags under the eyes, etc.)

Injection therapy for vitreous diseases, age-related macular degeneration, diabetic macular edema, macular edema after venous thrombosis, uveitis
Glaucoma treatment

Drug therapy (for example, eye drops)
Trabeculoplasty using argon laser
Laser basal iridectomy
Cryocoagulation of the ciliary body
Trabeculectomy
Micro-stent implantation

Sports ophthalmology (new direction, including eye care for people involved in sports – from the selection of sports glasses to vision correction using contact lenses and laser techniques)
Contact lens selection
Blepharospasm treatment using Botox injections
Pediatric ophthalmology

Special testing of eye movements and position
Preventive vision testing in infants and young children
Amblyopia correction
Strabismus correction
Selection of glasses and contact lenses for children

Other ophthalmic services
Curriculum vitae of Dr. med. Hans-Jürgen Schnell
Education and Professional Career
1967 - 1974 Study of Medicine at the Universities of Munich and Homburg.
1974 - 1976 Assistant Physician, hospitals in Rodalben and Zweibrucken.
1976 Doctoral thesis defense and admission to medical practice.
1976 - 1977 Captain of the Medical Service in the Bundeswehr.
1977 - 1978 Assistant Physician, Hospital Rodalben.
1978 - 1982 Preparation for obtaining the title of Medical Specialist, Department of Ophthalmology at the University Hospital Saarland Homburg.
1982 - 2003 Joint Ophthalmic Practice with Dr. Dieter Schnell.
Since 2003, Head of the Department of Adult and Pediatric Ophthalmology at the Hospital Waldbrol Oberberg and the management of Joint Ophthalmological Practice together with Dr. Martin Radermacher.
Prizes and Honors
Federal Cross of Merit (foundation of the innovative direction in ophthalmology, namely sports ophthalmology).
Ernst Dieter Schmickler Prize.
Volunteering
Since 1978 Co-Organizer of 204 advanced training courses in Sports Medicine at the Hennef-Sieg Sports School with his brother Dr. Dieter Schnell.
Since 1982 Member of the Sports Association of North Rhine.
Since 1983 Treasurer of the Association for the Advancement of Sports Medicine, as well as the Publisher of the Deutschen Zeitschrift für Sportmedizin.
Charity
Since October 2013 Ophthalmic care for the local population (twice a year) at the Manna EYE Nkongsamba Clinic in Cameroon (conservative and surgical treatment).
Buying a microscope and a device for phacoemulsification for cataract surgery, as well as a new Toyota Hilux car for the hospital.
Preparing videos and giving lectures, as well as a donation campaigns for the Manna EYE Clinic in order to provide free care to low-income patients.
Memberships in Professional Societies
German Ophthalmological Society (DOG).
Professional Association of German Ophthalmologists (BVA).
German Society of Intraocular Lens Implantation and Refractive Surgery(DGII).
German Association of Ophthalmic Surgeons (BDOC).
European Society of Cataract and Refractive Surgeons (ESCRS).
Photo of the doctor: (c) Klinikum Oberberg GmbH
Department of Adult and Pediatric Ophthalmology.
Hospital Waldbrol Oberberg:

Request more information now.
We will be happy to answer all your questions.
---
Certificates