Hospital Waldbrol Oberberg
Department of Gastroenterology (

286091

)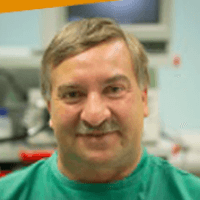 Dr. med.
Hartmut Kristahl
Specialized in: gastroenterology
About the Department of Gastroenterology at Hospital Waldbrol Oberberg
The Department of Gastroenterology at the Hospital Waldbrol Oberberg offers the full range of diagnostic and therapeutic services for patients with gastrointestinal diseases, including pathologies of the esophagus, stomach, small and large intestine, rectum, liver, gallbladder and bile ducts, pancreas. The department is headed by Dr. med. Hartmut Kristahl.
The department has 34 beds for inpatient accommodation of patients. A competent team of the department's doctors treats about 1,500 inpatients and more than 1,000 outpatients every year. The department is equipped with modern devices for carrying out endoscopic diagnostic and therapeutic interventions. The doctors strictly adhere to clinical protocols, so the patients can rely on the safest and the most effective treatment.
The main clinical focuses of the department include:
Inpatient medical services

Diagnostics and treatment of all acute and chronic diseases of the gastrointestinal tract, including liver, gallbladder and pancreas
Diagnostics and treatment of metabolic disorders with a focus on type 1 and type 2 diabetes mellitus and exocrine thyroid dysfunctions
Diagnostic and therapeutic endoscopy of the upper and lower gastrointestinal tract
Photo and video recording of the results of endoscopic procedures in HD quality: biopsy, removal of polyps, endoscopic hemostasis in case of gastrointestinal bleeding
Diagnostic airway endoscopy (bronchoscopy) with biopsy
Endosonography of all sections of the gastrointestinal tract, including biliary tract, pancreas and liver, as well as the mediastinal organs (including ultrasound-guided targeted puncture biopsy)
Endoscopy of the bile ducts and pancreas, including sparing removal of gallstones, implantation, replacement or removal of stents, biopsy and removal of papillary tumors
Contrast-enhanced ultrasound scanning
Liver elastography
Percutaneous transhepatic cholangiography with procedures for internal and external drainage of the bile ducts
Balloon dilatation and bougienage for stenosis, strictures and achalasia
Botulinum toxin injections for achalasia
Palliative treatment of tumors using stent implantation into the esophagus, stomach, colon and biliary tract
Special diagnostic procedures for the detection of the causes of diarrhea, as well as certain endocrine tumors
Ultrasound scanning of the abdominal cavity and thyroid gland, Doppler ultrasonography of the vessels of the abdominal cavity
Ultrasound-guided puncture of the liver, tumors, cysts and abdominal abscesses
Diagnostics and treatment of Crohn's disease, ulcerative colitis, chronic hepatitis, metabolic lesions of the liver and chronic pancreatitis
Esophageal manometry for diagnosing the causes of swallowing disorders and thoracic pain of unknown origin

Outpatient medical services

Gastroscopy (esophagogastroduodenoscopy)
Colonoscopy (ileocolonoscopy), including with the removal of polyps
Endosonography of the upper and lower digestive tract, including examinations of the liver, pancreas and biliary tract
Esophageal pH-metry and impedancemetry
Esophageal manometry
Breath tests for suspected intolerance to lactose, fructose
13C-labeled urea breath test for the diagnostics of Helicobacter pylori infection
Contrast-enhanced liver ultrasound

Other diagnostic and treatment methods
Photo of the doctor: (c) Klinikum Oberberg GmbH
Department of Gastroenterology.
Hospital Waldbrol Oberberg:

Request more information now.
We will be happy to answer all your questions.
---
Certificates