Hospital Oberberg Waldbrol
Department of Oncology and Hematology (

286093

)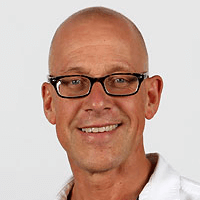 Dr. med.
Stefan Brettner
Specialized in: oncology, hematology
About the Department of Oncology and Hematology at Hospital Oberberg Waldbrol
The Department of Oncology and Hematology at the Hospital Waldbrol Oberberg offers the full range of diagnostics and treatment of cancers of internal organs, bone marrow and lymphatic system. The department's tasks also include the provision of palliative care for patients with incurable cancers. Medical care is provided both on an outpatient and inpatient basis. The department has 30 beds for patient hospitalization. All diagnostic and therapeutic procedures meet the requirements of professional societies. The chief Physician of the department is Dr. med. Stefan Brettner.
The department's doctors have special competence in the diagnostics and treatment of lung cancer, lymph node cancer, leukemia and gastrointestinal cancers. They also demonstrate success in the treatment of prostate cancer, kidney, bone and soft tissue cancers. An innovative approach to treatment is a genetic testing of the tumor for the detection of individual molecular targets, the impact on which will inhibit its growth and metastasis.
The patients are offered treatment programs adapted to their clinical cases, including the use of antibodies and immune checkpoint blockers. Thanks to the high professional competence of doctors, the department also offers safe and effective chemotherapy with minimal side effects. All treatment programs are developed by the multidisciplinary team of the Cancer Center Oberberg.
Since cancer diagnosis often causes severe emotional shock in patients and their families, psycho-oncological care is an integral part of treatment. The efforts of psychologists are aimed at fighting fears and anxiety, creating a positive attitude towards a successful treatment outcome.
The department's range of medical services includes:
Outpatient medical care

Diagnostics and treatment of all types of oncopathologies, including follow-up care
Diagnostics and treatment of leukemia and lymphomas
Lymph node puncture and bone marrow testing
Microscopy and hematologic laboratory tests
Blood transfusion
Diagnostics and treatment of blood-clotting disorders
Detection of a predisposition to haemorrhages and thromboses
Interdisciplinary treatment (surgery, radiation therapy, drug therapy, chemotherapy, as well as participation in clinical trials)

Inpatient medical care

Diagnostics and treatment of pulmonary diseases, including lung cancer and pleural mesothelioma
Diagnostics and treatment of all types of cancers of the internal organs
Diagnostics and treatment of leukemias and lymphomas
Cytological diagnostics
Hematologic laboratory tests

Other diagnostic and therapeutic options
Photo of the doctor: (c) Klinikum Oberberg GmbH
Department of Oncology and Hematology.
Hospital Oberberg Waldbrol:

Request more information now.
We will be happy to answer all your questions.
---
Certificates