Plastic webbed fingers or toes separation surgery (syndactyly) (program ID:

286547

)
Hospital Waldbrol Oberberg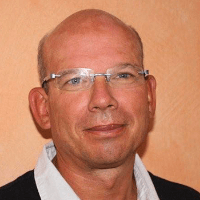 Head Physician
Dr. med.
Kai-Achim Scheuten
Specialized in: adult and pediatric otolaryngology, plastic facial surgery
Department of Adult and Pediatric Otolaryngology, Facial Plastic Surgery
The program includes:
Initial presentation in the clinic
clinical history taking
review of medical records
physical examination
laboratory tests:

complete blood count
biochemical analysis of blood
inflammation indicators (CRP, ESR)
indicators blood coagulation
hormonal examination

x-ray of the hand
preparation according to preoperative standard
surgery aimed at webbed fingers or toes separation
nursing services
the cost of essential medicines and materials
full hospital accommodation
explanation of future recommendations
written statement
Required documents:
Medical records
X-ray of the affected region (if available)
Service
Price:
Type of program :
Expected duration of the program:
You may also book:

Price:
About the department
The Department of Adult and Pediatric Otolaryngology, Facial Plastic Surgery at the Hospital Waldbrol Oberberg offers the full range of diagnostics and treatment of ENT diseases. The specialization also includes facial plastic surgery, including the treatment of wrinkles, eyelid and nasal plastic surgery, scar revision, removal of birthmarks and skin tumors. The department has all the necessary equipment, excellent infrastructure and highly qualified doctors who do their best to restore the health of their patients. The department is headed by Dr. med. Kai-Achim Scheuten.
The department's otolaryngologists provide both conservative and surgical treatment of all diseases of the ear, nose, sinuses, larynx and neck. In most cases, surgical treatment can be performed on an outpatient basis. The very latest surgical techniques are used during operations, including endoscopic and microscopic techniques.
Particular attention is also paid to the diagnostics and treatment of ENT diseases in children. The young patients with polyps and otitis can be treated outpatiently. To treat newborns, the department has the very latest technology, thanks to which the doctors can early detect hearing loss. In addition, the department's specialists treat all hearing and balance disorders, including tinnitus using infusion therapy, acupuncture and oxygen therapy.
The competence of plastic surgeons includes operations for nose and auricle reshaping, eyelid plastic surgery. They use the cutting-edge surgical techniques for scar revision after injuries, burns, operations. In most cases, the scars can be completely removed. The department also deals with the treatment of wrinkles by means of skin lifting, Botox and collagen injections.
The department's range of medical services includes:
Otolaryngology

Diagnostics and treatment of all acute and chronic ENT diseases
Individual selection and monitoring of hearing aids
Diagnostics and treatment of dizziness
Diagnostics and treatment of allergic reactions
Endoscopic procedures for the diagnostics and treatment of pathologies of the pharynx, larynx, nose and ears
Ultrasound diagnostics of ENT organs
General and special hearing diagnostics, including tinnitus diagnostics
Diagnostics of smell and taste disorders
Surgical treatment of ENT diseases on an inpatient and outpatient basis

Facial plastic surgery

Nose reshaping (rhinoplasty)
Auricle reshaping (otoplasty)
Eyelid plastic surgery (blepharoplasty)

Ptosis repair
Entropion and ectropion correction
Treatment of barley, papillomas, xanthelasma

Treatment of wrinkles

Mini facelift
Hyaluronic acid injections
Botulinum toxin injections

Scar revision
Removal of birthmarks
Removal of facial skin neoplasms

Additional medical services

Cancer screening (endoscopic examination of the nose, throat and larynx for the early detection of malignant diseases in people at high risk, for example, smokers)
Snoring diagnostics (in rhonchopathy, symptoms of snoring and suspected obstructive sleep apnea), surgical treatment (modern laser and radiofrequency surgery)
Hearing tests (early detection of hearing loss in newborns and infants) by means of otoacoustic emission determination
Brainstem evoked response audiometry (BERA)
Allergological diagnostics in healthy people
Blood circulation improvement by means of vasoactive drugs

Infusion therapy for sudden hearing loss
Infusion therapy for dizziness

Stroke prevention (color Doppler ultrasonography of the cerebral arteries)

Other services
Photo of the doctor: (c) Klinikum Oberberg GmbH
---
About hospital
Accommodation in hospital
Syndactyly (webbed fingers or toes)
Program [Description]
Plastic webbed fingers or toes separation surgery (syndactyly)
Hospital: Hospital Waldbrol Oberberg
Type:
Duration:
Price:
date_range
There are 88 syndactyly (webbed fingers or toes) treatment hospitals on Booking Health website
Show all clinics
Certificates