University Hospital of Ludwig Maximilian University of Munich
Department of Pediatric Cardiology and Pediatric Intensive Care (

113773

)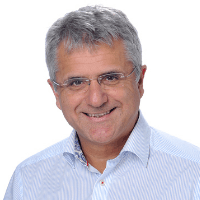 Prof. Dr. med.
Nikolaus Haas
Specialized in: pediatric cardiology, pediatric intensive care
About the department
The Department of Pediatric Cardiology and Pediatric Intensive Care at the University Hospital of Ludwig Maximilian University of Munich offers the full range of services in these fields. The department specializes in the diagnostics and treatment of children, adolescents and young people with congenital heart defects, cardiovascular diseases, as well as provides intensive care for emergency clinical conditions. The Chief Physician of the department is Prof. Dr. med. Nikolaus Haas.
Thanks to the advanced medical equipment and close cooperation with the Department of Cardiac Surgery, all modern non-invasive, invasive and surgical diagnostic and therapeutic interventions are performed here. For example, in order to accurately diagnose congenital heart defects in children, the department has installed a modern cardiac catheterization system that ensures minimal exposure.
It should be noted that the department is one of the largest and most reputable centers in Germany for performing heart transplants and heart-lung complex in newborns and young children. More than 100 transplantations are performed here annually, which testifies to the tremendous experience of doctors in this field.
The range of medical services of the department includes:
Heart transplant
Heart-lung transplant
Pediatric intensive care

Care for children with heart failure
Care for children after heart transplantation and other heart surgeries
Care for children after neurosurgical interventions
Postoperative care in kidney and liver transplants in children
Postoperative care during operations on the musculoskeletal system, otolaryngological interventions, etc.

Catheter interventions (within a special laboratory)

Atrial septal defect closure
Ventricular septal defect closure
Patent ductus arteriosus closure
Dilatation or closure of collateral vessels (depending on the type of heart disease)
Dilatation in pulmonary stenosis
Heart valve prosthetics (for example, MELODY, Edwards valves)
Dilatation in pulmonary stenosis (including stent implantation and balloon dilatation)
Dilatation in aortic stenosis
Treatment of aortic coarctation (including stent implantation)
Embolization in hypertrophic obstructive cardiomyopathy
Radiofrequency ablation (for example, in Wolff-Parkinson-White syndrome)

Surgical treatment of all congenital heart defects, including hybrid interventions
Extracorporeal membrane oxygenation (ECMO)
Psychosocial counseling for children and their parents
Special counseling on:

Heart transplantation
Fontan procedure
Pulmonary hypertension
Heart rhythm disorders in children
Congenital heart diseases in adults

Prenatal diagnostics of congenital heart defects
Electrophysiological studies
Other medical services
Photo of the doctor: (c) LMU Klinikum
Department of Pediatric Cardiology and Pediatric Intensive Care.
University Hospital of Ludwig Maximilian University of Munich:

Request more information now.
We will be happy to answer all your questions.
---
Certificates