University Hospital of Ludwig Maximilian University of Munich
Department of Pediatric Epileptology (

313989

)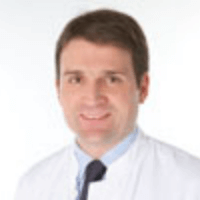 Prof. Dr. med.
Ingo Borggräfe
Specialized in: pediatric epileptology
About the department
The Department of Pediatric Epileptology at the University Hospital of Ludwig Maximilian University of Munich offers comprehensive medical care for children suffering from all forms of epilepsy. The department is headed by Prof. Dr. med. Ingo Borggräfe. The doctor is an outstanding specialist and ranks among the top doctors in Germany in the field of his specialization according to the Focus magazine.
The department has equipment for conducting a continuous EEG monitoring. In close cooperation with the specialists in the field of neurology, neuropediatrics, neurosurgery and pediatric intensive care, the department provides differential diagnostics to classify epileptic seizures, as well as presurgical epilepsy diagnostics.
The key responsibility of the department's medical team is to help patients and their families during various stages of the disease. When making a diagnosis, doctors conduct a thorough identification of the causes of epilepsy and its possible consequences. Should a necessity for drug treatment arise, the patient will have a regular outpatient monitoring for epilepsy control, which includes the correction of drug therapy and EEG monitoring.
The doctors interact with the child's family, which ensures the selection of an optimal treatment strategy, the primary task of which is to eliminate epileptic seizures in the child. In the event of an exacerbation of the clinical situation, for example, in the case of a relapse or an increase in seizures, the department offers emergency medical care.
Photo of the doctor: (c) LMU Klinikum
Department of Pediatric Epileptology.
University Hospital of Ludwig Maximilian University of Munich:

Request more information now.
We will be happy to answer all your questions.
---