DIEP flap plastic breast reconstruction with own tissues (program ID:

324185

)
University Hospital of Ludwig Maximilian University of Munich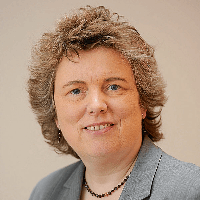 Head Physician
Prof. Dr. med.
Nadia Harbeck
Specialized in: mammology
Breast Center
Program includes:
Initial presentation in the clinic
clinical history taking
physical examination
laboratory tests:

complete blood count
biochemical analysis of blood
TSH-basal
tumor markers
inflammation indicators
indicators blood coagulation

MRI of the breast
breast mammography
breast sonography
biopsy with histological analysis
consultation of related specialists
preoperative care
diep-flap plastic breast reconstruction with own tissues
symptomatic treatment
control examinations
the cost of essential medicines and materials
nursing services
full hospital accommodation
explanation of future recommendations
Required documents
Medical records
MRI/CT scan (not older than 3 months)
Biopsy results (if available)
Service
Price:
Type of program :
Expected duration of the program:
You may also book

Price:
About the department
187 Booking Health patients have already received treatment in the Breast Center at the University Hospital of Ludwig Maximilian University of Munich.
99% of patients recommend this hospital and department.
You can read reviews about the quality of the Booking Health service here.
According to the Focus magazine rating, the Breast Center at the University Hospital of Ludwig Maximilian University of Munich ranks among the top medical institutions in Germany, specializing in breast cancer treatment!
It provides the advanced diagnostics and effective treatment of all benign and malignant breast diseases in women and men. The priority focus is breast cancer therapy at both early and progressive stages. The doctors of the department have in their arsenal a variety of innovative medical and surgical methods, which provide the optimal results. The department is headed by Prof. Dr. med. Nadia Harbeck, who is regularly ranked among the top German doctors in the area of her ​​specialization. The doctor has enormous clinical experience, high treatment success rates and thousands of saved lives.
Psychological support of patients is a significant aspect of therapy, especially in breast cancer. The highly qualified psychologists work with them and help to overcome the emotional distress and cope with such a complex and frightening diagnosis.
It is obvious, that the key to successful treatment is the accurate diagnostics, therefore the department is equipped with the state-of-art diagnostic equipment. In combination with the high professionalism of doctors, this allows them to make the most accurate diagnosis and develop the optimal treatment strategy, taking into account individual clinical indications and needs of each patient.
The diagnostic options of the department include:
Clinical examination

Mammography

MR mammography

Ultrasound examinations (also contrast-enhanced)

Galactography

Magnetic resonance imaging (MRI)

Combined PET-CT scan method

Breast tissue sampling (biopsy)

Fine needle biopsy
Ultrasound-guided punch biopsy
Stereotactic biopsy

Immunohistochemical examinations

Genetic diagnostics in the availability of breast cancer in relatives

Participation in a special screening program

Other diagnostic methods
The department's range of therapeutic services includes:
Drug therapy

Chemotherapy (in the form of tablets or infusions)
Antihormonal therapy
Antibody therapy
Immunotherapy
Therapy for maintaining a normal state of bone tissue (bisphosphonates)
Supportive drug therapy
Alternative treatments and naturopathy methods
Clinical trials of innovative drugs (if desired)

Surgical treatment

Minimally invasive interventions for breast tissue sampling (ultrasound, MRI-guided)
Open interventions for breast tissue sampling
Marking of non-palpable neoplasms before surgery (ultrasound-, MRI-, mammography-guided)
Breast-conserving surgery
Mastectomy (classic and skin preserving method)
Operations on the sentinel lymph nodes and classical axillary lymph node surgery
Intraoperative radiotherapy
Breast reconstruction using own tissue or implants, as well as a combination of both methods
Preventive mastectomy with immediate reconstruction (in a genetic predisposition to breast cancer), as well as removal of the ovaries during a single operation
Plastic surgery in benign breast changes
Interdisciplinary planning of a surgical intervention

Radiation therapy in combination with hyperthermia

Treatment of breast cancer recurrence

Psycho-oncological support

Special consultations for young patients, taking into account the specific clinical case

Self-help groups

Special consultations on the methods of alternative medicine

Nutrition counseling and lifestyle modifications

Social help

Physiotherapy

Palliative care

Pain therapy

Other medical services
Curriculum vitae
1983 - 1989 Study of Medicine, Ludwig Maximilian University of Munich.
1990 - 2009 Department of Gynecology, University Hospital of the Technical University of Munich, last position – Leading Senior Physician, Conservative Senology.
1993 Academic Degree (Dr. med.), Ludwig Maximilian University of Munich.
1998 Doctoral thesis defense and Venia Legendi (PD), Department of Gynecology, Technical University of Munich.
2003 Early appointment as a Visiting Professor (Faculty of Medicine, Technical University of Munich).
2009 - 2011 Head of the Breast Center, Department of Gynecology, University Hospital Cologne.
Since 2011, Invitation to the position of the University Professor (Conservative Oncology), Ludwig Maximilian University of Munich, as well as the Head of the Breast Center at the University Hospital of Ludwig Maximilian University of Munich.
Memberships in the Professional Societies
Working Group on the Development of Recommendations for Breast Cancer (AGO), "Diagnostics and Therapy at the Early and Progressive Stages of Breast Cancer".
Commission Member on the Development of S3 Recommendations for Breast Cancer Treatment.
St. Gallen Consensus Member (International Expert Consensus on the Primary Therapy of Early Breast Cancer).
ABC Consensus Member (International Expert Consensus on the Primary Therapy of Advanced and Metastatic Breast Cancer).
Team Member of the Breast Cancer Treatment Project, Cancer Center Munich.
Scientific Director of the Westdeutsche Studiengruppe.
Council Member of the European Organisation for European Organisation for Research and Treatment of Cancer (EORTC).
Advisory Board Member of the Organization for Breast Cancer Treatment (Brustkrebs Deutschland e.V.).
Photo of the doctor: (c) LMU Klinikum
---
About hospital
Accommodation in hospital
Breast cancer
Program [Description]
DIEP flap plastic breast reconstruction with own tissues
Hospital: University Hospital of Ludwig Maximilian University of Munich
Type:
Duration:
Price:
date_range
There are 52 breast cancer treatment hospitals on Booking Health website
Show all clinics
Certificates