Treatment of mesothelioma with pleurectomy (program ID:

324383

)
University Hospital of Ludwig Maximilian University of Munich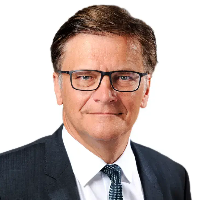 Head Physician
Prof. Dr. med.
Rudolf Hatz
Specialized in: thoracic surgery
Department of Thoracic Surgery
The program includes:
Initial presentation in the clinic
clinical history taking
review of medical records
physical examination
laboratory tests:

complete blood count
biochemical analysis of blood
inflammation indicators (CRP, ESR)
indicators blood coagulation
TSH-basal
blood gas analysis

chest x-ray examination
measurement of arterial blood pressure
electrocardiogram (ECG)
high-resolution computed tomography (HR-CT)
pulmonary function test
bronchoscopy with biopsy
histological and microbiological examination
preoperative care
surgical pleurectomy
histologically and immunohistochemically
examination of the remote tissues
symptomatic treatment
control examinations
the cost of essential medicines and materials
nursing services
full hospital accommodation
explanation of future recommendations
Required documents:
Medical records
X-ray examination, MRI/CT scan (if available)
Pleural biopsy (if available)
Service
Price:
Type of program :
Expected duration of the program:
You may also book:

Price:
About the department
The Department of Thoracic Surgery at the University Hospital of Ludwig Maximilian University of Munich offers modern and the most sparing surgical treatment of the full range of diseases of the chest organs. Particular attention is paid to the treatment of malignant tumors of the lungs, pleura, and mediastinum, and lung metastases. The medical facility is certified as a Lung Cancer Center by the German Cancer Society (DKG). Such a quality certificate testifies to the outstanding quality of lung cancer treatment, which belongs to a group of particularly complex malignant diseases. The team of surgeons also has excellent professional skills in treating emphysema, pneumothorax, pleural empyema, and pleurisy. The department performs all surgical interventions in the field of reconstructive thoracic surgery, including the repair of pectus carinatum and pectus excavatum. The department is a Center of Excellence for Lung Transplant (Munich Lung Transplant Group, MLTG) and performs the largest number of lung transplants in all of Germany. The department's surgeons have a perfect command of minimally invasive and endoscopic techniques, so the number of classic open surgeries is negligible. The department is headed by Prof. Dr. med. Rudolf Hatz.
Lung cancer is one of the three most common oncological diseases, and its treatment is a complex task. In most cases, lung cancer is diagnosed in its advanced stages, since before that a person does not have any symptoms and is unaware of the presence of the pathology. The treatment of this type of oncology requires a comprehensive and professional approach, which patients are guaranteed to receive at a specialized Lung Cancer Center on the basis of the department. Patients with suspected lung cancer undergo many diagnostic examinations, the results of which help doctors to determine the most effective treatment tactics. A diagnostic protocol includes pulmonary function tests, endoscopic tests, computed tomography of the chest and abdominal cavity, positron emission tomography, and a biopsy followed by a histological examination.
Depending on the tumor size and the stage of cancer, thoracic surgeons perform tumor resection or removal of the lung lobe and adjacent lymph nodes affected by the oncological process. Patients with small tumors undergo minimally invasive surgery with video-assisted thoracoscopic surgery (VATS). For large tumors or neoplasm invasion in the thoracic wall, open surgery is still the best option. The team of thoracic surgeons at the medical facility performs hundreds of lung cancer surgeries every year, so the doctors have tremendous experience and achieve impressive therapeutic results. The treatment regimen for each patient is developed in collaboration with pulmonologists, oncologists, radiation therapists, and specialists in the field of nuclear medicine, since curing lung cancer requires an interdisciplinary approach and the use of various therapeutic methods. Surgery is often supplemented with chemotherapy, radiation therapy, chemoradiotherapy, targeted therapy, immunotherapy, and other methods.
The department also treats pleural empyema, which is pus accumulation in the pleural cavity, most often due to the progression of pneumonia or a lung abscess. In some cases, pleural empyema develops due to the inadequate performance of a pleural puncture or a lung puncture. When a pathological process is detected in its early stages, thoracic surgeons use low-traumatic endoscopic techniques. In the advanced stages of pleural empyema, experts prefer open surgery, namely decortication. In some cases, after the operation, it is necessary to rinse the thorax with drainage systems.
The department's doctors are competent in surgical repair of the pectus excavatum. This congenital malformation is characterized by retraction of the sternum and ribs at various depths. Pectus excavatum occurs predominantly in males. If left unrepaired, a patient will develop secondary spinal deformities, impaired respiratory function, etc. In addition, patients with pectus excavatum often suffer from complexes due to their appearance. In most cases, thoracic surgeons perform a minimally invasive Nuss procedure, during which one or two individually adapted metal staples are inserted into the thorax under image guidance, which straighten the chest from the inside by applying tension. The Nuss procedure guarantees an excellent aesthetic outcome, minimal soft tissue trauma, and a low risk of complications. In complicated clinical cases, an open Ravitch procedure is recommended for patients.
The department specializes in the diagnostics and treatment of the following diseases:
Benign diseases of the lungs, chest organs and mediastinum

Pleural empyema
Pleurisy
Pneumothorax
Tracheal stenosis
Pectus excavatum
Pulmonary sequestration
Respiratory failure
Chest injuries

Malignant diseases of the lungs, thorax and mediastinum

Thymic cancer (thymoma)
Lung cancer
Chest wall tumors
Pleural mesothelioma
Malignant pleural effusion
Esophageal diseases with lung involvement
Lung metastases

Other diseases
The department's surgical options include:
Video-assisted thoracoscopic surgery (minimally invasive surgery)
Thoracotomy (classic open surgery)
Endoscopic interventions

Flexible and rigid bronchoscopy
Mediastinoscopy

Nuss procedure (minimally invasive) and Ravitch procedure (open) to repair pectus excavatum
Lung transplant
Other methods of surgical treatment
Curriculum vitae
Professional Career
1979 - 1985 Medical studies at Ludwig Maximilian University of Munich.
1983 One semester at the Faculty of Medicine at the Stanford University, USA.
1986 - 1987 Assistant Physician in the Department of Surgery, University Hospital of Ludwig Maximilian University of Munich.
1988 Research Fellow at the General Hospital in Massachusetts.
1988 - 1994 Assistant Physician in the Department of Surgery, University Hospital of Ludwig Maximilian University of Munich.
1994 Board certification in Surgery.
1988 Habilitation, PD and Senior Physician.
2001 Specialization in Thoracic Surgery and Abdominal Surgery.
2001 Scholarship from the American College of Surgeons.
2002 Quality Management Certificate, Bavarian State Medical Association.
2004 Managing Senior Physician, Department of Surgery, University Hospital of Ludwig Maximilian University of Munich, and in 2005 – Professorship.
Since 2006 Head of the Department of Thoracic Surgery at the University Hospital of Ludwig Maximilian University of Munich.
Since 2007 Specialist in advanced training and Consultant at the Bavarian State Medical Association in Thoracic Surgery, as well as Professor in Thoracic Surgery at Ludwig Maximilian University of Munich.
Prizes, Awards and Distinctions
Georg Heberer Award.
Robert Schindler Award.
Award from the European Society of Mucosal Immunology.
Robert Schulz Award.
Memberships in Professional Societies
Project Member at the Munich Cancer Center.
Project Group "Gastrointestinal infections" of the German Society for Hygiene and Microbiology.
Head of the Munich Lung Transplant Group.
International Society for Heart and Lung Transplantation.
German Society for Wound Healing and Wound Treatment (Secretary, 1996 - 1998).
German Society for Thoracic Surgery.
German Society of Surgery.
German Association for Wound Healing and Wound Treatment of the German Society of Surgery (CAW).
Surgical Association of Endoscopy of the German Society of Surgery (CAE).
Professional Association of German Surgeons (BDC).
Bavarian State Association of Surgeons.
2015 Member of the American Surgical Association as a Research Fellow at the American College of Surgeons (FACS).
Photo of the doctor: (c) LMU Klinikum
---
About hospital
Accommodation in hospital
Mesothelioma
Program [Description]
Treatment of mesothelioma with pleurectomy
Hospital: University Hospital of Ludwig Maximilian University of Munich
Type:
Duration:
Price:
date_range
There are 61 mesothelioma treatment hospitals on Booking Health website
Show all clinics
Certificates