Neurological Rehabilitation Clinic Godeshöhe Bonn
Department of Multiple Sclerosis Rehabilitation (

414185

)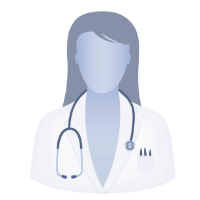 Dr. med.
Verena Güldenberg
Specialized in: multiple sclerosis rehabilitation
About the department
The Department of Multiple Sclerosis Rehabilitation at the Neurological Rehabilitation Clinic Godeshöhe offers the full range of services in this field. In recent years, the department has significantly expanded its treatment concept, and to date has been implementing comprehensive rehabilitation programs that take into account all aspects of the pathology. The department is headed by Dr. med. Verena Güldenberg.
Since 2012, the department has been the certified Multiple Sclerosis Center (certificate of the German Multiple Sclerosis Society).
An important clinical focus of the department is the treatment of motor functional disorders. A competent team of physiotherapists, occupational therapists and sports therapists work with the patient. In addition, the department has a special offer – "Comprehensive therapy to restore mobility in people with multiple sclerosis." When restoring mobility, physicians practice various physiotherapeutic techniques, as well as use auxiliary tools and adaptation methods.
A great role in the treatment is given to the neuropsychological aspect, within the framework of which the patient undergoes a comprehensive diagnostics of cognitive functions and abilities (visual perception, attention, memory and performance abilities), as well as appropriate daily and professional therapy for eliminating possible cognitive disorders in specific individual and group formats (for example, groups for training memory, planning, etc.). In addition, the patients are offered psychological counseling (individual and group), social assistance and special classes to maintain or restore their work capacity.
Photo: (c) depositphotos
Department of Multiple Sclerosis Rehabilitation.
Neurological Rehabilitation Clinic Godeshöhe Bonn:

Request more information now.
We will be happy to answer all your questions.
---