Department of Hand and Foot Surgery (

55

)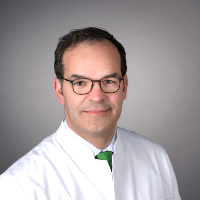 Dr.
Bernd von Maydell
Specialized in: hand and foot surgery
About the department
The Department of Hand and Foot Surgery at the PAN Clinic on Neumarkt deals with the treatment of patients with diseases and injuries of feet and hands. The work experience of the department is more than 30 years. The department is headed by Dr. Bernd von Maydell.
The department specializes in the diagnosis, surgical treatment and therapeutic care after accidents and occupational injuries. The medical team of the department consists of highly specialized doctors. The operating rooms of the department are equipped according to the latest medical standards.
The Department of Hand and Foot Surgery is always ready to provide medical care at the highest possible level.
The main areas of specialization of the department are:
Hand and foot
Trauma surgery
Industrial and school accidents
Reconstructive surgery
Microsurgery
Curriculum vitae
1989 – 1996 Study of Human Medicine in Göttingen, Vienna and London
1996 – 2004 Surgical training in Berlin (Armed Forces Hospital), Koblenz (Armed Forces Central Hospital) and Lahnstein
1998 – 2000 Army physician in Muenster
2004 Board certification for Surgery
2005 – 2017 Malteser Hand Center (Chief Physician Prof. Dr. P. Brüser, since 2008, Dr. M. Richter)
2008 Additional qualification "Hand Surgery"
2009 Senior Physician, Malteser Hand Center Bonn
2009 (6 months) Wilhelmstift Catholic Children's Hospital Hamburg, Department of Hand Surgery, Chief Physician Dr. Habenicht
2012 European diploma for Hand Surgery (Federation of European Societies for Surgery of the Hand (FESSH))
Authorized medical practitioner for hand surgery in adults and adolescents
2018 Founding of the Hand Surgery Center Cologne in the Zeppelinstrasse
2018 Leading Physician for Hand Surgery of the PAN-Clinic Cologne
Photo of the doctor: (c) Pan Klinik
Department of Hand and Foot Surgery.
PAN Clinic Cologne:

Request more information now.
We will be happy to answer all your questions.
---
Certificates