Bilateral inguinal hernia treatment with lichtenstein plastic mesh insertion or plastic transabdominal preperitoneal repair (program ID:

363838

)
PAN Clinic Cologne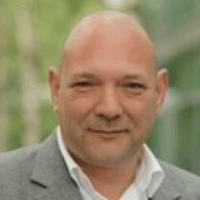 Head Physician
Dr. med.
Bernd Stechemesser
Specialized in: general surgery
Hernia Center
Program includes:
Initial presentation in the clinic
clinical history taking
physical examination
review of medical records
laboratory tests:

complete blood count
general urine analysis
biochemical analysis of blood
indicators of inflammation (CRP, ESR)
indicators blood coagulation

abdominal ultrasound
preoperative care
Lichtenstein surgery or transabdominal
preperitoneal plastic reconstruction
symptomatic treatment
control examinations
the cost of essential medicines and materials
nursing services
nutrition recommendations
full hospital accommodation
explanation of future recommendations
Required documents
Medical records
US scan (if available)
Service
Price:
Type of program :
Expected duration of the program:
You may also book

Price:
About the department
The Hernia Center at the PAN Clinic on Neumarkt offers a comprehensive hernia therapy and has many years of experience in this field. The department is headed by Dr. med. Bernd Stechemesser.
Thanks to many years of practice and extensive experience, the rate of relapses and chronic pain is minimized in the center. This can only be proved with constant quality control. Dr. med. Bernd Stechemesser participates in a special project "Herniamed" aimed at the assessment of medical care quality in the treatment of hernia.
The Hernia Center was awarded with a quality mark "Quality-assured hernia surgery" by the German Hernia Society. Each patient is provided with the best surgical technique corresponding to the latest medical achievements.
Through the use of 3-D technology in the process of laparoscopy, the Hernia Center has the latest technology in the field of endoscopic surgery and applies it for the treatment of hernia diseases every day. The high-grade Full-HD-imaging combined with the latest 3D technology provides an optimal coordination of hands and eyes. This helps a surgeon to maintain a high concentration during the surgical procedure.
The main focuses of the center include:
Treatment of inguinal, umbilical, abdominal hernia
Incisional hernia
Recurrent hernia
Sports hernia
Laparoscopic surgery on the abdominal organs (gallbladder, appendix, stomach)
Curriculum vitae
1982 - 1984 Studied Human Medicine at the Eberhard Karls University, Tübingen.
1984 - 1990 Finished studying Human Medicine at the FU Berlin.
1990 - 1991 AiP at the Surgical Department of the Wenckebach Hospital, Berlin-Tempelhof.
01/1992 - 02/1992 Research Associate of the Dermatological Clinic, TU Dresden.
03/1992 - 09/1992 Resident at the Surgical Department of the St. Marienkrankenhaus, Berlin-Lankwitz.
10/1992 - 09/2000 Resident at the Surgical Department of the Wenckebach Hospital, Berlin-Tempelhof.
09/2000- 07/2007 Department of Surgery, Vivantes Hospital Am Urban, Berlin-Kreuzberg.
08/2005-07/2007 The Head of the Department of Surgery, Vivantes Hospital Am Urban, Berlin-Kreuzberg.
Since 08/2007 Head Physician at Vivantes Auguste-Viktoria-Klinikum Berlin-Schöneberg. Head of the local Hernia Center specializing in minimally invasive surgery.
Since 05/2000 Organization of Hospitals Herniation Surgery courses. Certified hernia surgery training center.
Since 08/2012 Head of the Hernia Center, Cologne.
Practice Areas
Hernia Surgery (certified training center)
Diagnosis and treatment of chronic groin pain
Microinvasive surgery
Obesity Surgery
Participation in numerous clinical trials in the field of hernia surgery
Lectures and publications in the field of hernia surgery
Scientific director and founder of the Berlin Hernia Days
Memberships
Berlin Surgical Society
Professional Association of German Surgeons
German Hernia Society
European Hernia Society
German Society of Surgery
Association of Surgeons of Central Germany
Photo of the doctor: (c) Pan Klinik
---
About hospital
Accommodation in hospital
Inguinal hernia
Program [Description]
Bilateral inguinal hernia treatment with lichtenstein plastic mesh insertion or plastic transabdominal preperitoneal repair
Hospital: PAN Clinic Cologne
Type:
access_time Duration:
Price:
date_range
There are 49 inguinal hernia treatment hospitals on Booking Health website
Show all clinics
Certificates