Park-Clinic Weissensee Berlin
Department of General, Abdominal and Minimally Invasive Surgery (

302397

)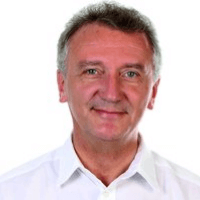 PD Dr. med.
Georg Arlt
Specialized in: general, abdominal and minimally invasive surgery
About the department
The Department of General, Abdominal and Minimally Invasive Surgery at the Park-Clinic Weissensee Berlin offers the full range of high-quality surgical treatment in all areas of its specialization. The department's team of surgeons is distinguished by successful experience in the field of abdominal wall surgery, surgical treatment of gastrointestinal diseases, and also masterfully knows the techniques of minimally invasive surgery. In addition, a key focus is on the treatment of cancer pathologies of the gastrointestinal tract, to which experts from related fields of medicine are involved.
The department is headed by PD Dr. med. Georg Arlt. In addition to clinical practice, he is actively engaged in research activities, regularly participates in international conferences, has many scientific publications. Dr. Arlt has a reputation as one of the leading experts in his field of competence, and therefore also provides patients with a "second opinion" service.
The department includes a specialized Bowel Cancer Center, which is certified in accordance with the standards of the German Cancer Society. Here one can get all the modern medical services for the prevention, diagnostics, treatment and follow-up for bowel cancer or when suspected of this disease. The specialists of the department adhere to a comprehensive approach to therapy, therefore, in addition to surgical interventions, patients receive chemotherapy, radiation therapy, pain therapy, psycho-oncological care, nutritional advice and other types of assistance necessary to achieve the optimal result.
The department also has a qualified team of surgeons, which specializes in the treatment of diseases of the gastrointestinal tract, ranging from the esophagus, stomach, pancreas, liver, spleen and to the rectum, anus. Cancer is one of the most common diagnoses, and therefore the department regularly holds interdisciplinary tumor boards, during which the doctors consider each clinical case in detail and develop the most effective treatment regimen for a particular patient. In general, the department annually treats more than 2,500 patients with gastrointestinal diseases, while about 1,400 of them undergo surgical treatment. In most cases, operations are performed using minimally invasive techniques. In addition, with appropriate clinical indications, patients are offered surgery with the innovative NOTES technique (surgery with access through the natural openings of the body).
Special attention should be given to hernia repair surgery, which is one of the department 's tasks. The range of services includes operations for umbilical, inguinal, incisional and diaphragmatic hernias. The standard hernia repair techniques are surgical procedures with the use of a special mesh, Shouldice technique and Lichtenstein tension-free hernioplasty. Depending on the specific case, operations can be performed both under general anesthesia and under local anesthesia. The surgeons of the department perform over 650 hernia repair surgical procedures every year.
The surgical options of the department include:
General surgery

Thyroid, parathyroid, adrenal gland surgery
NOTES (surgery with access through the natural openings of the body) – it is used to treat cholelithiasis
Hernia repair surgery (inguinal, umbilical, incisional), including complicated hernias
Surgical treatment of varicose veins
Formation of dialysis shunts
Thoracic surgery (open and thoracoscopic techniques) for pneumothorax and thoracic tumors

Abdominal surgery

Surgical treatment of tumors of the esophagus and stomach, diverticulitis, gastroesophageal reflux disease
Surgical treatment of pancreatic and liver diseases
Gallbladder surgery
Surgical treatment of inflammatory processes and tumors of the colon and rectum
Surgical treatment of rectal diseases (hemorrhoids, fistulas)

Minimally invasive surgery

Cholecystectomy
Partial colon resection for benign diseases (for example, sigmoid colon resection for diverticulitis, sigmoid resection and rectopexy for rectal prolapse)
Fundoplication for gastroesophageal reflux disease
Appendectomy (appendicitis removal)
Meckel's diverticulum resection
Diagnostic laparoscopic procedures
Thoracoscopic lung resection for spontaneous pneumothorax
Partial lung resection (thoracoscopic atypical segment resection)
Pleural space obliteration (thoracoscopic pleurodesis)

Other medical services
Curriculum vitae
Education
Study of Evangelical Theology and Human Medicine in Hamburg, as well as medical and scientific training at the University Hospital Hamburg-Eppendorf and at the University Hospital Aachen.
Professional Qualifications
Specialization in general and abdominal surgery.
Chief Physician of the Department of General, Abdominal and Minimally Invasive Surgery at the Park-Clinic Weissensee Berlin.
Lecturer in Surgery, Rhine-Westphalian Technical Aachen University.
Memberships in Professional Societies
International Society of Surgery.
European Digestive Surgery.
European Hernia Society.
German Society of Surgery.
German Society of Abdominal Surgery.
German Hernia Society.
German Society of Ultrasound in Medicine.
Association of Northwest German Surgeons.
Berlin Surgical Society.
Berlin Medical Society.
Medical Society of the Rhine-Westphalian Technical Aachen University.
Photo of the doctor: (c) Park-Klinik Weißensee GmbH
Department of General, Abdominal and Minimally Invasive Surgery.
Park-Clinic Weissensee Berlin:

Request more information now.
We will be happy to answer all your questions.
---
Certificates