Clinic in Alpenpark Bad Wiessee
Department of Cardiological Rehabilitation (

320284

)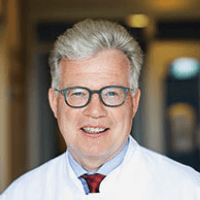 Dr. med.
Dirk Hamann
Specialized in: cardiological rehabilitation
About the department
The Department of Cardiological Rehabilitation offers cardiological rehabilitation after heart surgeries, metabolic syndrome and heart arrhythmias. Apart from that, the Department provides medical care for patients suffering from pulmonary embolism. The department is headed by Dr. med. Dirk Hamann.
The Department of Cardiological Rehabilitation is mainly focused on the following treatment methods and rehabilitation programs:
After heart surgery

Bypass
Valves (interventional as well)
Correction of congenital heart disease in adults
Pacemaker / ICD
Cardiovascular surgery

After intervention

Coronary arteries
Heart valves
Peripheral arterial vessels

After pulmonary embolism / pulmonary heart disease
In metabolic syndrome
Heart arrhythmia, myocardial infarction, metabolic disorders
Curriculum vitae
Since 2013, Chief Physician of the Department of Cardiological Rehabilitation in the Rehabilitation Clinic in Alpenpark and the Medical Director of the Clinic
Many years of experience as the Chief Physician in the clinic reputable throughout the world in the field of Internal Medicine, Cardiology, Orthopedics and Sports Medicine
Specialized training in the Center for Internal Medicine at the University Hospital Essen and in the Department of Cardiology (from Prof. Dr. R. Erbel). Additional areas of specialization: nephrology and endocrinology, recognized specialist in internal medicine and cardiology
Mandatory military service as a military doctor in Flensburg
Doctoral studies at the Faculty of Medicine at the Friedrich-Wilhelm University, Bonn, "Very Good"
Medical Education at the Friedrich-Wilhelm University, Bonn and at the Medical University of Lübeck
One-year scholarship from the Georgian Rotary Student Fund and studies at the Georgia Southern University, USA, USA (1976/77)
Photo of the doctor: (c) Klinic im Alpenpark
Department of Cardiological Rehabilitation.
Clinic in Alpenpark Bad Wiessee:

Request more information now.
We will be happy to answer all your questions.
---