Samsung Medical Center Seoul
Department of Mammology (

403646

)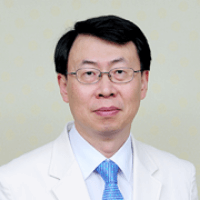 Prof. Dr. med.
Im Young Hyuck
Specialized in: mammology
About the Department of Mammology at Samsung Medical Center Seoul
The Department of Mammology at the Samsung Medical Center offers the full range of diagnostic and therapeutic services in this medical field. The department specializes in the treatment of various types of breast cancer (recurrent, metastatic, hereditary) in women of all age groups, treatment of breast cancer during pregnancy, male breast cancer and benign breast diseases. The department treats more than 2,000 patients every year. The department is headed by Prof. Dr. med. Im Young Hyuck.
To ensure comprehensive and effective treatment, the department maintains close cooperation with the specialists from related fields (breast surgery, oncology and hematology, radiation oncology, radiology, laboratory medicine, plastic surgery, etc.). Since such a diagnosis as cancer in most cases causes a huge emotional shock in patients, the department offers psychological assistance, social services.
Each week, the department conducts consultations, during which doctors discuss each case and select the optimal treatment method. Much attention is paid to breast preservation or its reconstruction to provide an aesthetic result. Patients have the opportunity to participate in clinical trials that can save or prolong life in terminal forms of the pathology.
The main clinical focuses of the department:
Oncoplastic breast surgery
Personalized breast cancer treatment
Lymph node biopsy (with the use of radioisotopes, biopigments, fluorescent dye)
The use of modern types of chemotherapy and other types of anticancer treatment (for example, targeted therapy with Herceptin)
Radiation therapy
Treatment of benign breast diseases
International clinical trials
Other medical services
Curriculum vitae of Prof. Dr. med. Im Young Hyuck
Study of Medicine at the Seoul National University.
Fellowship at the Seoul National University Hospital.
Residency at the Seoul National University Hospital.
Internship at the Seoul National University Hospital.
Additional Education
National Institute of Health (NIH), USA.
National Cancer Institute (NCI), USA.
Clinical and Research Interests
Membership in the Academic Societies
Korean Medical Association.
Korean Society of Internal Medicine.
Korean Cancer Association.
American Society of Clinical Oncology (ASCO).
American Society of Hematology (ASH).
European Society of Medical Oncology (ESMO).
Photo of the doctor: (c) Samsung Medical Center
Department of Mammology.
Samsung Medical Center Seoul:

Request more information now.
We will be happy to answer all your questions.
---