Surgical treatment of vitreous haze with vitrectomy (program ID:

434924

)
Samsung Medical Center Seoul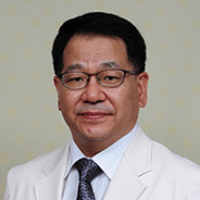 Head Physician
Prof. Dr. med.
Kang Se Woong
Specialized in: adult and pediatric ophthalmology
Department of Adult and Pediatric Ophthalmology
Program includes:
Initial presentation in the clinic
clinical history taking
review of medical records
physical examination
laboratory tests:

complete blood count
biochemical analysis of blood
indicators of inflammation
indicators blood coagulation

ophthalmologic examination:

slit-lamp examination
pupil function tests
ocular motility test
ophthalmoscopy
perimetry (visual field test)
computer perimetry
visometry (without correction and with correction)
keratometry
pachymetry
refractometry (objective, subjective, cycloplegic)
autorefractometry
non-contact tonometer
biomicroscopy

services of chief physician and all leading experts
preparation according to preoperative standard
vitrectomy
symptomatic treatment
control examinations
the cost of essential medicines and materials
nursing services
explanation of future recommendations
Service
Price:
Type of program :
Expected duration of the program:
You may also book

Price:
About the department
As the largest ophthalmological facility in Korea, the Department of Adult and Pediatric Ophthalmology at the Samsung Medical Center offers the full range of services in this field. It annually treats over 110,000 outpatients and performs about 6,000 interventions to treat eye diseases. The department is headed by Prof. Dr. med. Kang Se Woong.
The main clinical focuses include the diagnosis and treatment of diseases of the retina, anterior eye segment, glaucoma, cataract, strabismus, oculoplastic surgery, pediatric ophthalmology and neuro-ophthalmology.
The service range of the department includes:
Retinal and vitreous diseases
Macular diseases

Age-related macular degeneration
Polypoidal choroidal vasculopathy
Central serous chorioretinopathy
Myopic macular degeneration
Other diseases

Retinopathy of prematurity
Diseases of anterior eye segment

Cataract
Corneal transplantation (penetrating keratoplasty, lamellar keratoplasty, for example, DALK and DSEK)
Correction of astigmatism
Correction of presbyopia
Correction of myopia

Glaucoma

Normal tension glaucoma
Primary open-angle glaucoma
Chronic angle-closure glaucoma
Congenital glaucoma

Oculoplastic surgery

Orbital diseases
Eyelid diseases
Diseases of the lacrimal apparatus
Other pathologies

Correction of strabismus (also in children)
Amblyopia
Neuro-ophthalmic diseases

Optic neuritis
Ischemic optic neuropathy
Hereditary optic neuropathy
Swollen optic nerve
Other diseases

Ophthalmic diseases in children
Other medical services
Curriculum vitae
Study of Medicine at the Seoul National University.
Fellowship at the Bascom Palmer Eye Institute, Florida, USA.
Residency at the Seoul National University Hospital.
Internship at the Seoul National University Hospital.
Clinical and Research Interests
Retinal and vitreous disorders.
Membership in the Academic Societies
Editorial Committee of the Journal of the Korean Ophthalmological Society.
Editorial Committee of the Korean Journal of Ophthalmology.
Secretary General of the Korean Ophthalmological Society.
Secretary General of the Korean Retinal Society.
Photo of the doctor: (c) Samsung Medical Center
---
About hospital
Accommodation in hospital
Vitreous haze
Price:
Program [Description]
Surgical treatment of vitreous haze with vitrectomy
Hospital: Samsung Medical Center Seoul
Type:
access_time Duration:
date_range
There are 70 vitreous haze treatment hospitals on Booking Health website
Show all clinics