Treatment of colon cancer with radiation and chemotherapy (program ID:

488288

)
Samsung Medical Center Seoul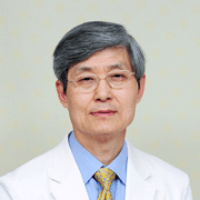 Head Physician
Prof. Dr. med.
Park Keun Chil
Specialized in: oncology, hematology
Department of Oncology and Hematology
Program includes:
Initial presentation in the clinic
clinical history taking
analysis of medical records
physical examination
laboratory tests:

complete blood count
biochemical analysis of blood
TSH-basal
tumor markers
inflammation indicators
indicators blood coagulation

ultrasound of the abdomen
CT/MRI scan of the abdomen
colonoscopy with biopsy
histological and Immunhistochemiсal analysis
radiation
chemotherapy
consultation of related specialists
symptomatic specific treatment
the cost of essential medicines and materials
nursing services
control examinations
developing of further guidance
Service
Price:
Type of program :
Expected duration of the program:
You may also book

Price:
About the department
The Department of Oncology and Hematology at the Samsung Medical Center offers the full range of services in these medical fields. The main clinical focuses include diagnostics and treatment of various forms of oncological diseases and blood diseases. The medical team of the department strives not only to prolong the life of patients, but also to improve its quality. The department is headed by Prof. Dr. med. Park Keun Chil.
Cancer treatment requires an interdisciplinary approach, and therefore in order to ensure optimal results, there is maintained close cooperation with the specialists from the Departments of Surgery, Radiation Oncology, Pathology, Radiology. In addition, the department takes an active part in national and international clinical trials, thereby ensuring the introduction of the latest advances in cancer treatment in clinical practice.
One of the priorities of the department is the treatment of cancer with the help of chemotherapy, which in many cases can be supplemented by surgical intervention and radiation therapy. The experienced doctors of the department select the necessary chemotherapeutic drugs and determine their dosage depending on the type of cancer, the stage of pathology and patient's general condition. If the body's reaction to therapy is negative or the patient has side effects, a dosage or a chemotherapeutic agent may be changed in the course of treatment.
The department specializes in the treatment of the following pathologies:
Bowel cancer
Stomach cancer
Lung cancer
Liver cancer
Breast cancer
Urethral cancer
Brain tumors
Oncological diseases of the male genitals
Oncological diseases of the female genitals
Acute and chronic forms of leukemia
Myelodysplastic syndrome
Different forms of anemia
Hodgkin's and non-Hodgkin's lymphomas
Bleedings
Multiple myeloma
Other oncological and hematological diseases
Curriculum vitae
Study of Medicine at the Seoul National University.
Fellowship at the Seoul National University Hospital.
Residency at the Seoul National University Hospital.
Internship at the Seoul National University Hospital.
Additional Education
Visiting Associate, National Cancer Institute (NCI) and National Institute of Health (NIH), USA.
Clinical and Research Interests
Lung cancer.
Head and neck cancer.
Esophageal cancer.
Membership in the Academic Societies
Korean Medical Association (KMA).
Korean Association of Internal Medicine (KAIM).
Korean Cancer Association (KCA).
American Society of Clinical Oncology (ASCO).
American Association for Cancer Research (AACR).
European Society of Medical Oncology (ESMO).
International Association for the Study of Lung Cancer (IASLC).
Korean Association for Clinical Oncology (KACO).
Photo of the doctor: (c) Samsung Medical Center
---
About hospital
Accommodation in hospital
Price:
Program [Description]
Treatment of colon cancer with radiation and chemotherapy
Hospital: Samsung Medical Center Seoul
Type:
access_time Duration:
date_range