University Hospital Giessen UKGM
Department of Pediatric Neurology (

590798

)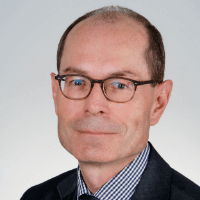 Prof. Dr. med.
Bernd Neubauer
Specialized in: pediatric neurology
About the Department of Pediatric Neurology at University Hospital Giessen UKGM
The Department of Pediatric Neurology at the University Hospital Giessen offers the full range of diagnostics and treatment of diseases of the central (brain and spinal cord) and peripheral (nerve endings) nervous system in children. The doctors of the department provide medical care to young patients with organic disorders (for example, after injuries), mental, cognitive and behavioral disorders. The main objective of the department's clinical practice is to provide optimal medical treatment, moral support for children and their parents, as well as ensure the normal further development of the child for a full life. The Chief Physician of the department is Prof. Dr. med. Bernd Neubauer.
The young patients benefit from the multidisciplinary treatment approach that the department adheres to. The medical team of the department consists of specially trained nursing staff, physiotherapists, occupational therapists, psychologists, social workers, speech therapists, nutritionists, etc. If necessary, the specialists from the Departments of Neurology, Neurosurgery, Oral and Maxillofacial Surgery, Otolaryngology, Ophthalmology are involved in the therapeutic process (usually in rare and especially complex clinical situations).
The department's priority is the treatment of epilepsy in children. The young patients with this diagnosis are treated as part of a specialized outpatient clinic. Its area of competence is support of patients and their families at different stages of the disease. Once epilepsy is diagnosed, the doctors provide consultations, in which parents and the child are informed about the features of this ailment and its effect on later life. Depending on the specific clinical indications, the patient will be selected an optimal regimen of drug treatment. Moreover, in the future, the dosage of drugs will be adjusted in dynamics, depending on the condition of the patient. In case of recurrent seizures, surgical treatment is indicated. Other therapeutic options include a ketogenic diet and vagus nerve stimulation. Epilepsy requires not only medical, but also social attention. For this purpose, the Social Pediatric Center is operating within the department.
The main clinical focuses of the department include:
Diagnostics and treatment of all forms of epilepsy in childhood and adolescence
Diagnostics and treatment of neurometabolic, neurodegenerative, syndromic and inflammatory diseases of the central nervous system
Diagnostics and treatment of neuromuscular diseases
Monitoring of premature babies and high-risk babies
Diagnostics and care of children with damage to the nerve plexus
Interdisciplinary care for children with cerebral palsy (aids, surgery, botulinum toxin treatment)
Preoperative diagnostics and subsequent care for children who are indicated neurosurgical interventions
Comprehensive diagnostics and development of treatment tactics in children and adolescents with developmental disabilities and disabilities
Other medical services
Photo of the doctor: (c) UKGM - Universitätsklinikum Gießen und Marburg GmbH
Department of Pediatric Neurology.
University Hospital Giessen UKGM:

Request more information now.
We will be happy to answer all your questions.
---