Elbow bursitis diagnosis (program ID:

463544

)
University Hospital Giessen UKGM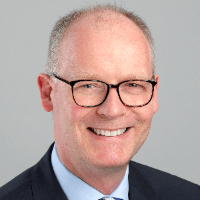 Head Physician
Prof. Dr. med.
Markus Rickert
Specialized in: adult and pediatric orthopedics, orthopedic surgery
Department of Adult and Pediatric Orthopedics, Orthopedic Surgery
Program includes:
Initial presentation in the clinic
clinical history taking
review of medical records
physical examination
laboratory tests:

complete blood count
biochemical blood test
inflammation markers (CRP, ESR)
blood coagulation analysis (aPTT, PT, INR)

x-ray of the elbow joint
MRI of the elbow joint (if clinically indicated, additional cost is 1200 €)
puncture of the joint capsule with microbiological
and bacteriological analysis (if clinically indicated, additional cost is 1800 €)
nursing services
services of all leading experts
explanation of individual treatment plan
Required documents
Medical records
Ultrasound scan (if available)
Service
Price:
Type of program :
Expected duration of the program:
You may also book

Price:
About the department
The Department of Adult and Pediatric Orthopedics, Orthopedic Surgery at the University Hospital Giessen UKGM offers all the diagnostic and therapeutic options for patients with musculoskeletal diseases. The main clinical tasks of the department include arthroscopic surgery, endoprosthetics, foot surgery, orthopedic rheumatology, sports orthopedics, orthopedic oncology, septic surgery, spinal surgery. The department's specialists also have excellent qualifications and rich experience in the treatment of children with diseases of the orthopedic spectrum. The doctors of the department have at their disposal all modern conservative and surgical treatments that have proven their effectiveness at the international level. The department is headed by Prof. Dr. med. Markus Rickert.
In the field of joint replacement surgery, the department mainly specializes in hip, knee and shoulder endoprosthetic surgery. Depending on the age and anatomical features of the patient, cement and cementless prostheses can be used. Hip and knee operations are performed in accordance with the very latest recommendations, using sparing minimally invasive techniques.
The specialists in the field of spinal surgery conduct both conservative and surgical treatment of diseases of the cervical, thoracic and lumbar spine. To make an accurate diagnosis and select the optimal treatment tactics, the experts from the Departments of Radiology and Neurology can be often involved in the therapeutic process. A key focus in this field is the implementation of dorsoventral spinal fusion, vertebral prosthetics, nucleotomy, kyphoplasty and operations to treat herniated discs.
The department's tasks also include the treatment of all primary and secondary benign and malignant tumors of bones and soft tissues. Each clinical case is examined at an interdisciplinary tumor board. To diagnose tumors, there are used studies, such as CT, MRI, PET-CT, etc. The treatment mostly includes neoadjuvant, adjuvant and surgical therapy. Should bones and soft tissues be resected, reconstructive interventions will be performed to eliminate the defects.
The department's clinical focuses include:
Arthroscopic surgery

Knee arthroscopic surgery

Arthroscopic meniscus surgery (partial resection, suturing, collagen meniscus implantation)
Arthroscopic plastic surgery of the anterior and posterior cruciate ligament
Arthroscopic plication of the medial collateral ligament
Cartilage arthroscopic surgery: microfracturing, mosaic repair, cartilage cell transplantation (MACI), osteochondral fragment refixing
Arthroscopic arthrofibrolysis
Arthroscopic synovectomy

Shoulder arthroscopic surgery

Arthroscopic treatment of shoulder instability and articular lip lesions
Arthroscopic expansion of the subacromial space using bursectomy
Arthroscopic removal of calcification
Arthroscopic resection of the acromioclavicular joint
Arthroscopic reconstruction of the rotator cuff

Ankle arthroscopic surgery

Arthroscopic removal of the free articular body
Arthroscopic treatment of impingement syndrome (decompression)
Arthroscopic treatment of cartilage lesions (MACI, microfracturing, cartilage smoothing)

Joint replacement surgery

Hip replacement surgery
Knee replacement surgery
Shoulder replacement surgery

Foot and ankle surgery

Arthrodesis
Joint replacement surgery
Corrective osteotomy
Fracture treatment
Joint and tendon synovectomy
Tendon reconstruction

Pediatric orthopedics

Foot deformities

Clubfoot
Flat feet
Heel foot
Hollow foot

Hip diseases

Femoral head displacement
Hip dysplasia
Perthes disease
Hip dislocation
Inflammatory hip diseases (for example, bacterial coxitis)

Knee diseases

Traumatic ligament rupture and cartilage lesion
Osteochondritis dissecans

Neuro-orthopedic diseases

Cerebral palsy
Spina bifida
Muscular dystrophy

Spinal diseases

Scoliosis
Adolescent kyphosis

Limb deformities

Axial deformities
Limb length discrepancy
Rotational deformities

Orthopedic rheumatology

Synovectomy
Joint interventions
Spinal interventions

Sports orthopedics (conservative and surgical treatment of acute and chronic sports injuries of the tendons, muscles and joints)
Septic surgery and revision endoprosthetics
Orthopedic oncology (treatment of primary and secondary bone and soft tissue tumors)
Spinal surgery

Dorsoventral spinal fusion
Vertebral prosthetics
Nucleotomy
Kyphoplasty
Intervertebral hernia repair

Other medical services
Curriculum vitae
1988 - 1995 Study of Human Medicine, University of Essen.
1995 - 1997 Assistant Physician, Sports Clinic in Stuttgart (Sportklinik Stuttgart).
1997 - 2005 Assistant Physician, Department of Orthopedics, University Hospital Heidelberg.
1997 Doctoral thesis defense. Subject: "Resistance to natural tendon rupture of the sternocleidomastoid muscle in humans – a biomechanical study".
2005 - 2007 Senior Physician, Department of Orthopedics, University Hospital Heidelberg.
2006 Habilitation. Subject: "On the influence of growth factor and differentiation-5 (GDF-5) on the healing of the Achilles tendon in the context of tissue engineering of tendons and ligaments".
2007 - 2010 Leading Senior Physician, Department of Orthopedics, University Hospital Heidelberg.
Since 2010 Head of the Department of Adult and Pediatric Orthopedics, Orthopedic Surgery at the University Hospital Giessen UKGM.
Qualifications
Medical Specialist in Orthopedics and Trauma Surgery.
Additional specialization in Special Orthopedic Surgery.
Additional specialization in Pediatric Orthopedics.
Clinical Focuses
Knee and hip replacement surgery, including revision surgery.
Partial knee replacement surgery (Oxford sliding prosthesis).
Shoulder surgery, including arthroplasty.
Research Focuses
Biomechanical properties and stimulation of healing in case of tendon injuries.
Biomechanics and functionality of orthopedic implants.
Memberships in Professional Societies
German Society of Orthopedics and Orthopedic Surgery (DGOOC).
DGOOC Basic Research Section.
German Association of Shoulder and Elbow Surgery (DVSE).
European Society for Surgery of the Shoulder and the Elbow (SECEC).
Photo of the doctor: (c) UKGM - Universitätsklinikum Gießen und Marburg GmbH
---
About hospital
Accommodation in hospital
Program [Description]
Elbow bursitis diagnosis
Hospital: University Hospital Giessen UKGM
Type:
Duration:
Price:
date_range
There are 56 elbow bursitis diagnostic hospitals on Booking Health website
Show all clinics
Certificates