Diagnosis and conservative treatment of diabetes mellitus type 2 (program ID:

133221

)
University Hospital Giessen UKGM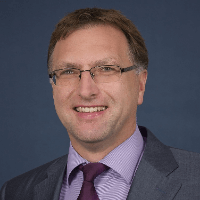 Head Physician
Prof. Dr. med.
Andreas Schäffler
Specialized in: endocrinology, diabetology, metabolic disorders, nutritional medicine
Department of Endocrinology, Diabetology, Metabolic Disorders and Nutritional Medicine
Program includes:
Initial presentation in the clinic
clinical history taking
physical examination
laboratory tests:

complete blood count
biochemical analysis of blood
hormonal tests
glycated hemoglobin (A1C) test
random blood sugar test
fasting blood sugar test
oral glucose tolerance test
general urine analysis
inflammation indicators
indicators blood coagulation

ultrasound of abdomen
consultation of related specialists
symptomatic specific treatment
the cost of essential medicines and materials
nursing services
control examinations
full hospital accommodation
developing of further guidance
Service
Price:
Type of program :
Expected duration of the program:
You may also book

Price:
About the department
The Department of Endocrinology, Diabetology, Metabolic Disorders and Nutritional Medicine at the University Hospital Giessen UKGM offers the full range of medical services in these fields. The department specializes in the treatment of common and rare pathologies. Thanks to the active research orientation of the department, the patients have access to clinical trials of innovative drugs and treatment techniques. Despite the advanced technical infrastructure and the availability of state-of-the-art medical equipment, the specialists focus on the person with his individual needs and wishes.The department is headed by Prof. Dr. med. Andreas Schäffler.
The department's endocrinologists treat thyroid and pituitary diseases, as well as osteoporosis. The admission of patients is carried out within the specialized centers, which specialize in a particular diagnosis. For example, the experts of the Osteoporosis Center offer the treatment of this disease using kyphoplasty and drug therapy (injection of bisphosphonates). The doctors at the Thyroid Center specialize in the treatment of goiter. The main therapeutic options include iodine monotherapy, levothyroxine therapy, radioiodine therapy and surgical treatment.
Diabetology is represented by a separate specially trained team of experts who provide comprehensive medical care for patients with type 1 and type 2 diabetes mellitus, gestational diabetes and other types of this pathology. The scope of tasks also includes the treatment of patients with severe types of the disease. The department has a school for patients with diabetes mellitus, the task of which is to train patients how to lead a new lifestyle. The patients are offered lectures on proper nutrition, exercise, insulin therapy, the use of insulin pumps, hypoglycemia prevention and many other subjects. The spectrum is complemented by diabetic foot treatment.
The main clinical focuses of the department include:
Diagnostics and treatment of endocrine diseases

Thyroid diseases (focus on goiter)
Pituitary diseases
Osteoporosis

Diagnostics and treatment of all types of diabetes mellitus

Outpatient diagnostics and treatment of all types of diabetes mellitus
Regular monitoring of patients with diabetes mellitus in accordance with the recommendations of the German Diabetes Association
Prescription and monitoring of insulin therapy
Treatment of acute and chronic metabolic disorders
Diagnostics and treatment of complications caused by diabetes mellitus
Qualified ultrasound examination
Training for patients with diabetes mellitus on all therapeutic issues and disease control (in groups and individually)
Insulin pump therapy
Continuous, subcutaneous measurement of blood glucose up to five days
Diabetic foot treatment

Diagnostics and treatment of metabolic disorders
Diagnostics and treatment of obesity (nutrition medicine)
Other diagnostic and therapeutic services
Photo of the doctor: (c) UKGM - Universitätsklinikum Gießen und Marburg GmbH
---
About hospital
Accommodation in hospital
Program [Description]
Diagnosis and conservative treatment of diabetes mellitus type 2
Hospital: University Hospital Giessen UKGM
Type:
access_time Duration:
Price:
date_range
There are 59 diabetes mellitus type 2 treatment hospitals on Booking Health website
Show all clinics
Certificates