Surgical treatment of ovarian cancer with extension to the pelvic organs and lymph nodes by hysterectomy, salpingo-oophorectomy and lymphadenectomy (program ID:

251679

)
University Hospital Erlangen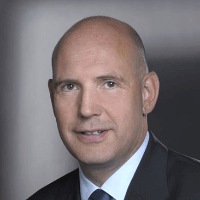 Head Physician
Prof. Dr. med.
Matthias W. Beckmann
Specialized in: gynecology, obstetrics, mammology
Department of Gynecology, Obstetrics and Mammology
Program includes:
Initial presentation in the clinic
clinical history taking
physical examination
laboratory tests:

complete blood count
general urine analysis
biochemical analysis of blood
TSH-basal, fT3, fT4
tumor markers
indicators of inflammation
indicators blood coagulation

CT/MRI scanners
pelvic ultrasound
gynecological examination
transvaginal ultrasound
colposcopy
preoperative care
hysterectomy, salpingo-oophorectomy, lymphadenectomy,
apendectomy
biopsy with histological examination of the material
symptomatic treatment
cost of essential medicines
nursing services
stay in the hospital with full board
full hospital accommodation
elaboration further recommendations
Required documents
Medical records
MRI/CT scan (not older than 3 months)
Biopsy results (if available)
Service
Price:
Type of program :
Expected duration of the program:
You may also book

Price:
About the department
According to the Focus magazine, the Department of Gynecology, Obstetrics and Mammology at the University Hospital Erlangen ranks among the top German departments specializing in obstetrics and breast cancer treatment!
The department offers the full range of services in its areas of specialization and is one of the largest medical facilities of this kind in Germany. Of particular interest is the treatment of oncopathology of the female reproductive system, including breast cancer, first-class obstetric care and comprehensive pregnancy management, gynecologic endocrinology and reproductive medicine. A highly competent team of doctors, who has tremendous experience and keeps abreast of the cutting-edge medical innovations, cares about the health of patients. The department is headed by Prof. Dr. med. Matthias W. Beckmann. Thanks to him, the department has experienced the radical structural changes, which brought the department to a higher medical and economic level. Among the most significant achievements particular attention should be given to the increased number of researches in molecular medicine, successes in the field of minimally invasive surgery, including in the treatment of oncological diseases.
The department treats about 9,000 inpatients and more than 27,000 outpatients every year. In order to ensure a multidisciplinary, highly qualified medical care, the experts of various specializations closely cooperate within the certified centers of the hospital, for example, the Center for Perinatal Medicine, the Center for Reproductive Medicine, the Center for Urinary Incontinence and Pelvic Floor Disorders, and the Endometriosis Center. These centers provide services in various specialized fields and the best treatment of clinical conditions of varying severity.
One of the key focuses of gynecology is the treatment of cancers of the female reproductive organs. In such pathologies, doctors always use an interdisciplinary approach to treatment. Initially, the patient undergoes a comprehensive examination, on the basis of which an individualized treatment plan is developed. All the necessary specialists from the related fields are involved in the therapeutic process, namely surgeons, specialists in radiation therapy, chemotherapy, etc. An obligatory part of oncopathology treatment is a support of highly qualified psychologists.
In the field of mammology, the diagnostics and treatment of all breast diseases in women and men is provided. Since breast cancer is a fairly common disease, the focus is on the prevention of pathology and its early detection, which significantly increases the chances for a full recovery. The treatment of advanced breast cancer stages is an especially difficult task. To achieve an optimal result, the department's surgeons perform radical resections combined with conservative treatment methods. Also, the department's specialists have a perfect command of the reconstructive surgical techniques, which allow to completely restore the aesthetic beauty of the breast and self-confidence to a woman.
In the field of obstetrics, the full range of prenatal examinations is provided in order to monitor the course of pregnancy, including high-risk pregnancy. The obstetricians have at their disposal four ultramodern delivery rooms, two of which are equipped with a special bath for water childbirth. There is also a separate operating room for cesarean section and other obstetric interventions. An intensive care unit is available for emergency medical care in newborns.
The main clinical focuses of the department include:
Gynecology

Diagnostics and treatment of uterine fibroids
Diagnostics and treatment of ovarian cysts
Diagnostics and treatment of polycystic ovary
Diagnostics and treatment of endometriosis
Diagnostics and treatment of hormonal disorders due to the gynecological pathology
Diagnostics and treatment of urinary incontinence
Diagnostics and treatment of pelvic organ prolapse
Diagnostics and treatment of precancerous conditions (cervical dysplasia)
Diagnostics and treatment of malignant diseases of the female reproductive organs

Uterine cancer
Cervical cancer
Ovarian cancer
Vulvar cancer
Endometrial cancer

Mammalogy

Diagnostics and treatment of breast cancer
Diagnostics and treatment of benign breast diseases (for example, mastopathy, breast cysts, fibroadenomas)
Diagnostics and treatment of breast cancer metastasis

Obstetrics

Comprehensive prenatal diagnostics
Management of high-risk pregnancy
Childbirth (including cesarean section)
Postpartum care both for the mother and baby
Emergency medical care for a baby

Other medical services
Curriculum vitae
Academic and Professional Activities
Since 2010, Director of the Comprehensive Cancer Center Erlangen-Nuremberg at the University Hospital Erlangen and Nuremberg Municipal Hospital.
Since 2008, Chairman of the Board of the Cancer Center Erlangen-Nuremberg.
Since 2002, Scientific Director of the Institute for Women's Health GmbH (IFG®) Erlangen.
Since 2001, C4 Professor and Head of the Department of Gynecology, Obstetrics and Mammology at the University Hospital Erlangen.
1994 - 2001 Senior Physician, Leading Senior Physician, Department of Gynecology, University Hospital Duesseldorf.
1991 - 1994 Research Fellow, Department of Gynecology, Johann Wolfgang Goethe University Frankfurt and Heinrich Heine University Duesseldorf.
1989 - 1991 Postdoctoral Research Fellow, Human Pharmacology, SANDOZ, Basel, Switzerland; Reproductive Medicine, Experimental Oncology, Section of Reproductive Endocrinology and Fertility, Department of Obstetrics and Gynecology, Department of Experimental Pathology, University of Chicago, USA.
1988 Diploma in Tropical Medicine and Public Health, Swiss Tropical and Public Health Institute, Basel, Switzerland.
1986 - 1988 Assistant Physician, KKH Emmendingen.
1986 Admission to medical practice, Stuttgart.
1979 - 1986 Study of Human Medicine, Albert Ludwig University of Freiburg, Germany, Catholic University of Leuven, Brussels, Belgium, Columbia University, New York, USA, Durban University, South Africa, Louis Pasteur University, Strasbourg, France.
Main Research Focuses
Genetic predisposition to endometriosis, breast and ovarian cancer.
Molecular pathogenesis of endometriosis.
Minimally invasive methods of cancer treatment.
Photo of the doctor: (c) Universitätsklinikum Erlangen
---
About hospital
Accommodation in hospital
Ovarian cancer
Program [Description]
Surgical treatment of ovarian cancer with extension to the pelvic organs and lymph nodes by hysterectomy, salpingo-oophorectomy and lymphadenectomy
Hospital: University Hospital Erlangen
Type:
access_time Duration:
Price:
date_range
There are 95 ovarian cancer treatment hospitals on Booking Health website
Show all clinics
Certificates