Necrosectomy, vacuum dressing treatment, dermoplasty (program ID:

257047

)
University Hospital Erlangen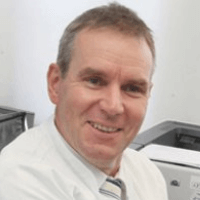 Head Physician
Prof. Dr. med. Dr. h. c.
Raymund E. Horch
Specialized in: plastic surgery, adult and pediatric hand surgery
Department of Plastic Surgery, Adult and Pediatric Hand Surgery
Program includes:
Initial presentation in the clinic
clinical history taking
physical examination
review of medical records
laboratory tests:

complete blood count
general urine analysis
biochemical analysis of blood
indicators of inflammation (CRP, ESR)
indicators blood coagulation​
wound swab for bacteriological test

preoperative care
necrosectomy, plastic skin repair
wound debridement
vacuum dressing treatment
symptomatic treatment
control examinations
the cost of essential medicines and materials
nursing services
full hospital accommodation
explanation of future recommendations
Required documents
Medical records
Photo of the target body region
Service
Price:
Type of program :
Expected duration of the program:
You may also book

Price:
About the department
The Department of Plastic Surgery, Adult and Pediatric Hand Surgery offers the full range of modern plastic surgery, which includes the aesthetic surgery, reconstructive surgery, burn surgery, craniofacial surgery and hand surgery. In addition, the spectrum is complemented by replantation surgery (around the clock). The head of the department is Prof. Dr. med. Dr. h.c. Raymund E. Horch.
The innovative microsurgical techniques, laser surgery and endoscopy are used in all fields. Medical services meet the international standards and adapt to the specific clinical case of each patient. The department annually provides its services to more than 1,000 inpatients and about 5,000 outpatients, as well as performs more than 2,500 operations.
The department specializes in external correction of the shape and functions of the body surface, as well as in the elimination of functional defects of the internals. For this purpose, the team of the department's physicians has many classical and progressive methods, for example, microsurgery and endoscopic methods, which have been significantly improved in recent times. With this methods, the department can perform the most sparing and precise plastic surgical procedures. Such methods allow to stretch, move or transplant tissues (including skin, muscles, tendons and vessels) using microsurgical techniques. The modern surgery enables plastic restoration of lost tissues and reconstruction of the nerve and tissue structures. These methods allow the patients with cancer or injuries due to accidents to return to their normal life.
In the field of aesthetic surgery, the doctors offer all modern interventions. Each operation is preceded by a comprehensive individual consultation, during which the doctor asks the patient about his wishes and expectations, whereas the patient receives detailed information about a particular surgical technique. Thus, the patient receives an individual treatment plan, one of the priorities of which is the safety of the intervention.
The service range of the department includes:
Reconstructive microsurgery

Reconstructive interventions for the restoration of defects after injuries
Reconstructive interventions for the restoration of defects after the treatment of cancer pathologies
Restoration of bone and soft tissue defects
Treatment of chronic osteomyelitis
Scar revision
Correction of burn consequences

Aesthetic plastic surgery

Facelift
Rhinoplasty (nose reshaping)
Blepharoplasty (eyelid correction)
Breast augmentation, reduction, lift
Liposuction
Body lift

Surgical treatment of burns of varying severity
Breast plastic surgery (after the surgical treatment of breast cancer)

Immediate reconstruction using the patient's own tissues (DIEP, TRAM, S-GAP, Lastissim flaps)
Secondary breast reconstruction

Hand surgery in adults and children (in collaboration with the Departments of Rheumatology, Pediatric Surgery)

Treatment of nerve compression syndromes
Wrist surgery
Treatment of hand fractures
Peripheral nerve surgery
Elective hand surgery (treatment of various types of arthrosis, Dupuytren's contracture)
Hand replantation (round-the-clock care)
Treatment of congenital hand deformities in children (for example, syndactyly)

Body contouring procedures (treatment of morbid obesity)

Dermolipectomy and tightening procedures

Abdominoplasty
Breast lift with a change in its shape using the patient's own tissues
Upper arm lift
Inner thigh lift
Circular body lift

Liposuction and fat grafting

Water-assisted liposuction
Aspiration lipectomy
Ultrasound-guided lipectomy
Vibration lipectomy
Lipofilling according to the modified Coleman technique

Diagnostics and treatment of diseases of the lymphatic system (conservative and surgical methods)

Primary lymphedema
Secondary lymphedema
Lipedema
Combined lymphedema, lipo-lymphedema
Subcutaneous adipose tissue disorders

Laser therapy

Small facial wrinkles (so-called "skin polishing")
Acne scarring
Uneven distribution of pigment
Pigment spots
Removal of benign skin lesions

Treatment of hyperhidrosis (excessive sweating)
Other medical services
Curriculum vitae
Prof. Dr. med. Dr. h.c. Raymund E. Horch is the Head of the Department of Plastic Surgery, Adult and Pediatric Hand Surgery and Director of the Laboratory for Tissue Engineering and Regenerative Medicine at the Friedrich Alexander University of Erlangen-Nuremberg, Germany. Besides his clinical research projects Prof. Horch was among the pioneers of the emerging field of tissue engineering since the very beginning. He has contributed to the further development of cultured keratinocyte transplantation by investigating single cell suspensions in fibrin sealant and has combined the three dimensional vascularisation of tissue engineered matrices by means of arteriovenous microsurgical loops with material research to various types of tissues. This approach can further open a new field of research utilizing tissue engineering techniques for angiogenesis and cancer research. He has authored or coauthored more than 300 peer reviewed papers and book chapters on various topics in reconstructive surgery (mainly microsurgical techniques), including transplantation breast reconstruction, aesthetic surgery, grafting techniques and tissue engineering approaches, as well as novel treatment modalities for severe wounds and burns. He has edited several books and was frequently awarded for clinical and experimental scientific achievements.
His clinical focus is on reconstructive, aesthetic and hand surgery. He has developed interdisciplinary modern concepts in the complex restoration of tumor treatment through tissue transplants.
From 2015 to 2017, Prof. Horch was the President of the German Society of Plastic, Reconstructive and Aesthetic Surgeons (DGPRÄC).
Photo of the doctor: (c) Universitätsklinikum Erlangen
---
About hospital
Accommodation in hospital
Bedsores
Program [Description]
Necrosectomy, vacuum dressing treatment, dermoplasty
Hospital: University Hospital Erlangen
Type:
access_time Duration:
Price:
date_range
There are 88 bedsores treatment hospitals on Booking Health website
Show all clinics
Certificates