University Hospital Frankfurt am Main
Department of Nephrology (

303789

)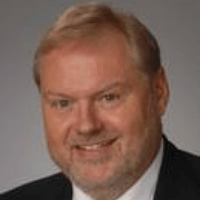 Prof. Dr. med.
Helmut Geiger
Specialized in: nephrology
About the Department of Nephrology at University Hospital Frankfurt am Main
The Department of Nephrology at the University Hospital Frankfurt am Main offers the full range of diagnostic and therapeutic options for the patients with all types of kidney diseases and hypertension. The key focus is on the treatment of acute and chronic kidney failure, autoimmune diseases, kidney inflammation (glomerulonephritis) and all types of hypertension. In cooperation with the Department of Urology, the doctors performed kidney transplantations, provide high-quality medical care before and after transplantation (more than 60 transplantations per year). The basis of the department's successful clinical activities is highly competent medical team and excellent technical base. The department is headed by Prof. Dr. med. Helmut Geiger.
The department specializes in all hemodialysis procedures. It houses 20 fully equipped places for hemodialysis and hemodiafiltration. Medical care for dialysis patients is provided by specially trained nursing staff. Dialysis procedures are indicated for patients with acute and chronic kidney failure. This type of treatment can also be carried out in patients with hepatitis B, hepatitis C and HIV, as well as in patients with MRSA infection. In addition, the department houses an Intensive Care Unit, which is equipped with everything necessary for continuous dialysis procedures, such as continuous arteriovenous hemodialysis, continuous venovenous hemodiafiltration with citrate anticoagulation.
It is worth noting that the department has vast experience and rich traditions in medical care of patients who require kidney transplantation, including postoperative care. The first kidney transplantation was performed at the university hospital in 1968. The first live donation was performed in 1973. Thus far, more than 2,700 kidney transplants and more than 380 operations for kidney donation from a living donor have been performed. The department has offered a simultaneous kidney and pancreas transplantation since 2003. Since 2005, it has also provided a live donation from a donor with a blood group incompatible with AB0. This field is distinguished by close cooperation with all related disciplines, which ensures a comprehensive approach and the most favorable treatment outcome.
The service range of the department includes:
Inpatient and outpatient treatment of patients with kidney diseases and hypertension
Laboratory diagnostics
Ultrasound diagnostics on modern equipment
Kidney biopsy
Dialysis in acute or chronic kidney failure
Renal replacement therapy in the Intensive Care Unit (continuous arteriovenous hemodialysis, continuous venovenous hemodiafiltration)
Apheresis procedure (plasmapheresis/immunoadsorption)
Dialysis in liver failure (Prometheus system)
Catheter insertion for acute dialysis or plasmapheresis (Shaldon catheter)
Insertion of permanent dialysis catheter (Demers catheter)
Peritoneal dialysis
Training in peritoneal dialysis and home hemodialysis
Patient care before, during and after kidney transplantation
Living kidney donation
Training and care for patients with AB0-incompatible kidney transplantation
Other diagnostic and therapeutic services
Photo of the doctor: (c) Universitätsklinikum Frankfurt
Department of Nephrology.
University Hospital Frankfurt am Main:

Request more information now.
We will be happy to answer all your questions.
---
Certificates