Diagnosis of partial anomalous pulmonary venous connection (TAPVC) (program ID:

263163

)
University Hospital Frankfurt am Main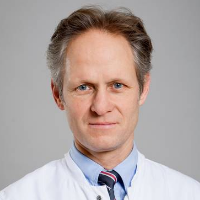 Head Physician
Prof. Dr. med.
Thomas Walther
Specialized in: cardiothoracic surgery
Department of Cardiothoracic Surgery
Program includes:
Initial presentation in the clinic
clinical history taking
review of medical records
physical examination
laboratory tests:

complete blood count
biochemical analysis of blood
inflammation indicators (CRP, ESR)
indicators of blood coagulation
blood gas analysis

chest x-ray examination
Holter monitoring (24h)
measurement of arterial blood pressure
electrocardiogram (ECG)
pulmonary function test
echocardiography
doppler echocardiography
high-resolution computed tomography (HR-CT)/MRI (on indication 950/1200€)
CT angiography (on indication 1300€)
nursing services
consultation of related specialists
treatment by chief physician and all leading experts
explanation of individual treatment plan
(the cost of medicines is not included)
Price:
Type of program :
Expected duration of the program:
You may also book

Price:
About the department
According to the Focus magazine, the Department of Cardiothoracic Surgery at the University Hospital Frankfurt am Main ranks among the top German medical institutions specializing in the surgical treatment of heart diseases!
The department offers the full range of first-class medical care for patients with diseases of the heart and thoracic organs that require surgical treatment. The availability in the department of advanced technical base allows for the most sparing treatment and minimally invasive surgery. The main focuses of clinical practice include coronary artery bypass grafting, modern procedures for heart valve reconstruction and replacement, treatment of diseases of the thoracic aorta, as well as treatment of heart failure by implanting an artificial heart. The Chief Physician of the department is Prof. Dr. med. Thomas Walther.
Interdisciplinary cooperation with the Departments of Cardiology, Anesthesiology, Intensive Care, Radiology, and others plays a key role in the successful work of the department. To guarantee patients optimal treatment results, due attention is also paid to the development of modern therapies in clinical and experimental research.
The range of the department's medical services includes:
Diagnostics and surgical treatment of coronary heart disease

Coronary artery bypass grafting (classical method and minimally invasive surgery)

Diagnostics and surgical treatment of valvular heart disease (aortic, mitral and tricuspid valves)

Congenital heart valve diseases
Degenerative diseases of the heart valves
Calcification of the heart valves
Inflammatory processes in the heart valves (endocarditis)
Rheumatic heart valve lesions
Secondary heart valve lesions

Dilatation catheter techniques for heart valve stenosis
Reconstructive interventions
Heart valve replacement (mechanical, biological prostheses, homograft, pulmonary autografts (Ross procedure))

Diagnostics and surgical treatment of aortic diseases

Classic surgery
Hybrid interventions
Interventional procedures

Diagnostics and surgical treatment of heart diseases in patients from high-risk groups
Diagnostics and surgical treatment of heart failure

Artificial heart implantation

Diagnostics and surgical treatment of heart arrhythmias

Implantation of pacemakers and defibrillators
Cardiac resynchronization therapy
Revision surgery after the implantation of pacemaker or defibrillator, including using an excimer laser
Implantation of epicardial pacemakers

Thoracic surgery

Lung cancer
Lung metastases
Benign lung tumors
Mediastinal tumors (for example, thymus tumors, swollen lymph nodes)
Emphysema
Pulmonary fibrosis
Pneumothorax (lung collapse)
Pleural tumors and inflammatory processes (pleural effusion, empyema, pleural mesothelioma, pleural carcinomatosis)
Benign and malignant chest wall tumors
Congenital malformations (for example, funnel chest)

Minimally invasive surgery (video-assisted thoracoscopic surgery)
Lung resection
Surgical interventions with lung tissue preservation (helps to avoid total lung removal)
Surgical removal of lung metastases
Lung volume reduction in pulmonary emphysema (chronic obstructive pulmonary disease)
Surgical interventions for infectious diseases
Minimally invasive correction of funnel chest deformity

Diagnostics and surgical treatment of other diseases of the heart, thoracic organs
---
About hospital
Accommodation in hospital
Anomalous pulmonary venous connection
Price:
Program [Description]
Diagnosis of partial anomalous pulmonary venous connection (TAPVC)
Hospital: University Hospital Frankfurt am Main
Type:
access_time Duration:
date_range
There are 48 anomalous pulmonary venous connection diagnostic hospitals on Booking Health website
Show all clinics
Certificates