Chronic lymphocytic leukemia (CLL) diagnosis (program ID:

76479

)
University Hospital Frankfurt am Main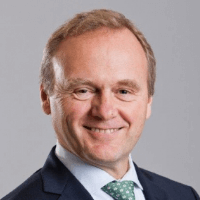 Head Physician
Prof. Dr. med.
Hubert Serve
Specialized in: hematology, oncology, hemostaseology, rheumatology, infectology
Department of Hematology, Oncology, Hemostaseology, Rheumatology and Infectology
The program includes:
Initial presentation in the clinic
clinical history taking
review of medical records
physical examination
laboratory tests:

complete blood count
general urine analysis
biochemical blood test
inflammation markers (CRP, ESR)
blood coagulation analysis (aPTT, PT, INR)
differential blood count

ultrasound of the abdomen
CT/MRI scan (if clinically indicated, additional cost is 650/1200 €)
aspiration biopsy of bone marrow (if clinically indicated, additional cost is 2500 €)

immunohistochemical study
cytogenetic analysis (Philadelphia chromosome detection)

nursing services
tumor board: consultation of specialists in
hematology, radiology, radiation therapy
treatment by chief physician and all leading experts
explanation of individual treatment plan
Required documents:
Medical records
MRI/CT scan (not older than 3 months)
Bone marrow biopsy results (if available)
Service
Price:
Type of program :
Expected duration of the program:
You may also book:

Price:
About the department
The Department of Hematology, Oncology, Hemostaseology, Rheumatology and Infectology at the University Hospital Frankfurt am Main offers the full range of medical services in the fields of its specialization. The department specializes in the diagnostics and treatment of all diseases of the hematopoietic system, systemic treatment of solid tumors, infectious diseases, including outpatient admission of patients with HIV, blood clotting disorders, as well as the entire clinical and morphological group of rheumatic diseases. The department is actively engaged in research activities and regularly implements the latest medical developments into clinical practice, thereby providing treatment in accordance with the most advanced scientific achievements. The department is headed by Prof. Dr. med. Hubert Serve.
In the field of hematology and oncology, special attention is paid to the diagnostics and treatment of acute and chronic leukemia, malignant lymphoma, as well as the treatment of such solid tumors as lung cancer, gastrointestinal tumors, renal cell carcinoma, as well as soft tissue and bone sarcoma. The department includes the Transplant Center, which offers stem cell and bone marrow transplantations. With an annual number of 80-100 transplantations, the department is one of the leading centers of this kind in Germany. It transplants both autologous (patient's own) and allogeneic (donor) stem cells. In order to provide medical services in accordance with the latest medical achievements, the department actively cooperates with the University Cancer Center Frankfurt.
Among a wide range of rheumatic diseases, the focus is on inflammatory systemic diseases. These include rheumatoid arthritis, reactive arthritis, spondyloarthropathies (for example, Bechterew's disease, psoriatic arthritis), gouty arthritis, hemochromatosis, systemic collagenoses (for example, systemic lupus erythematosus, polymyositis, dermatomyositis, systemic scleroderma), vasculitis, and Behcet's disease, etc. The patients are offered the very latest diagnostic and therapeutic options, including low-field MRI, joint puncture, monoclonal antibody therapy and innovative therapies within the clinical trials.
All pathologies of the hematopoietic system are treated within the specialized Hemostaseology/Hemophilia Center. This center has long experience in comprehensive diagnostics, therapy and counseling of patients with such diseases of the hematopoietic system as hemophilia, von Willebrand-Jürgens syndrome, rare blood clotting disorders, etc.
The department's medical service range is complemented by infectology. It successfully treats all severe, complex and unspecified infectious diseases caused by bacteria, fungi or viruses. The department's specialists have particular competence in the treatment of tropical diseases, infectious complications of immunosuppression, bacteremia and endocarditis, infections with resistant pathogens, fever of unknown origin, all stages of HIV infection, etc.
The diagnostic and therapeutic options of the department include:
Hematological and oncological pathologies

Acute lymphocytic leukemia
Acute myeloid leukemia
Chronic lymphocytic leukemia
Chronic myeloid leukemia
Chronic myeloproliferative diseases
Myelodysplastic syndrome
Multiple myeloma
Hodgkin's disease
Non-Hodgkin's lymphoma
Bronchogenic carcinoma
Renal cell carcinoma
Pancreatic cancer
Sarcomas
Other solid tumors
Special therapeutic options

Inpatient / outpatient chemotherapy
Allogeneic stem cell transplantation from a related or unrelated donor
Autologous stem cell transplantation
Immunotherapy
Molecular types of therapy with targeted effect on the tumor cells
Phase I-II clinical trials for the development of innovative medicines

Rheumatic diseases

Rheumatoid arthritis
Psoriatic arthritis
Systemic scleroderma
Spondyloarthropathies (for example, ankylosing spondylitis)
Collagenoses (for example, systemic lupus erythematosus)
Vasculitis
Special therapeutic options

Autoimmune diagnostics
Arthrosonography (ultrasound examination of the joints)
Low-field MRI
Joint puncture
Monoclonal antibody therapy

Infectology

Tropical diseases
Infectious complications in immunosuppression
Bacteremias and endocarditis
Infections with resistant pathogens
Fever of unclear genesis
Tuberculosis and atypical mycobacterioses
All stages of HIV infection
Diseases, which require the isolation of patient, such as Lassa fever
Pandemic infections
Complex surgical infections
Special therapeutic options

Treatment of chronic and acute, local and systemic infectious diseases
Chemotherapy and preparation for bone marrow transplantation in patients with HIV infection and malignant lymphomas
Counseling of HIV-infected pregnant women
Comprehensive treatment of patients with comorbid pathology (hepatitis, HIV and other infectious and concomitant diseases)
Diagnostics and treatment of fever of unknown origin
Phase I-II clinical trials for the development of innovative medicines

Hemostaseology

Hemophilia, including diagnostics and genetic counseling of hemophilia carriers
Von Willebrand-Jürgens syndrome
Rare coagulation disorders, for example, deficiency of factors II, V, X, XI or XIII
Peri- and postoperative coagulation disorders, for example, DIC syndrome or hyperfibrinolysis
Afibrinogenemia, dysfibrinogenemia and hypofibrinogenemia
Thrombocytopenic purpura
Changes in the functional state of platelets
Antiphospholipid syndrome, protein C and S deficiency
Diagnostics and treatment of arterial and venous thrombosis
Family diagnostics and counseling on the risk of thrombosis
Complications during pregnancy (miscarriages and premature labor, HELLP syndrome, preeclampsia, etc.)
Blood clotting disorders during pregnancy and in the postpartum period
Antiplatelet therapy (including the introduction of direct oral anticoagulants)

Diagnostics and treatment of other disorders and diseases
Curriculum vitae
1988 Completion of medical studies at the University of Heidelberg.
1988 Doctorate and admission to medical practice.
1988 Assistant Physician, University Hospital Rechts der Isar, Technical University of Munich.
1990 Assistant Physician, University Hospital Ulm.
1991 Postdoctoral Fellow, Department of Molecular Biology, Sloan Kettering Institute, NY.
1994 Assistant Physician, University Hospital Benjamin Franklin at the Free University Berlin.
1997 Board certification for Internal Medicine.
1997 Senior Physician, Department of Internal Medicine A at the University Hospital Muenster.
2000 Venia Legendi for Internal Medicine at the Faculty of Medicine, University of Freiburg.
2002 Board certification for Hematology and Oncology.
2002 Appointment as Professor for Internal Medicine at the University of Muenster.
Since 2007 Chief Physician of the Department of Hematology, Oncology, Hemostaseology, Rheumatology and Infectology at the University Hospital Frankfurt am Main.
Since 2008 Scientific Director of the University Cancer Center Frankfurt (UCT).
Since 2011 Regional Coordinator, Frankfurt/Mainz of the German Consortium for Translational Cancer Research (DKTK).
Honors and Awards
Research Fellowship from the German Research Foundation (DFG), Memorial Sloan Kettering Cancer Center, NY.
1995 Research Prize from the University Hospital Benjamin Franklin.
1996 Curt Meyer Memorial Prize from the Berlin Cancer Society.
2000 "Best Abstract" at the Annual Meeting of the German/Austrian Society for Hematology and Medical Oncology (DGHO, OeGHO).
Photo of the doctor: (c) Universitätsklinikum Frankfurt
---
About hospital
Accommodation in hospital
Chronic lymphocytic leukemia (CLL)
Program [Description]
Chronic lymphocytic leukemia (CLL) diagnosis
Hospital: University Hospital Frankfurt am Main
Type:
Duration:
Price:
date_range
There are 63 chronic lymphocytic leukemia (cll) diagnostic hospitals on Booking Health website
Show all clinics
Certificates