Surgical treatment of abscess bartholin gland (program ID:

177927

)
University Hospital Rechts der Isar Munich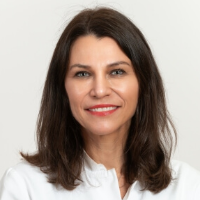 Head Physician
Prof. Dr. med.
Marion Kiechle
Specialized in: gynecology, mammology, obstetrics
Department of Gynecology, Mammology and Obstetrics
Program includes:
Initial presentation in the clinic
clinical history taking
review of medical records
physical examination
laboratory tests:

complete blood count
general urine analysis
biochemical analysis of blood
inflammation indicators (CRP, ESR)
indicators blood coagulation

gynecological examination
ultrasound examination: pelvis, abdomen
preoperative care
resection of abscess Bartholin gland
symptomatic treatment
control examinations
the cost of essential medicines and materials
nursing services
full hospital accommodation
explanation of future recommendations

Required documents
Medical records
Ultrasound scan (if available)
Service
Price:
Type of program :
Expected duration of the program:
You may also book

Price:
About the department
The Department of Gynecology, Mammology and Obstetrics at the University Hospital Rechts der Isar Munich offers the full range of services in these fields, providing patients with the optimal treatment based on the very latest scientific advances and innovative technologies. The department's tasks include diagnostics and treatment of all gynecologic diseases and breast pathologies, as well as pregnancy management, childbirth and postnatal care for both mother and baby, elimination of fertility problems in women. The department has modern equipment for invasive and non-invasive diagnostics, three operating rooms equipped with state-of-the-art technology, especially in the field of minimally invasive and robot-assisted surgery, as well as special devices for microsurgery and fetal surgery. A competent medical team consisting of 18 senior physicians, 25 assistant physicians and medical specialists, obstetricians and specially trained nursing staff annually admits approximately 5,000 women for inpatient treatment and provides outpatient medical care for 14,000 patients. In addition, the department has four maternity rooms, in which about 2,000 babies are born annually. The Head Physician of the department is Prof. Dr. med. Marion Kiechle.
The department's gynecologists pay special attention to the prevention, diagnostics and treatment of female reproductive cancers. For this purpose, the department has a highly specialized center, whose specialists deal with the treatment of cervical, ovarian, fallopian tube, vulvar and vaginal cancers. The center collaborates with doctors of related specialties, including gynecologists, surgeons, oncologists, radiation therapists, radiologists, specialists in the field of nuclear medicine, psychologists. To make an accurate diagnosis, a comprehensive examination is carried out, which may include smear sampling, biopsy, colposcopy, ultrasound scanning, computed tomography (CT), magnetic resonance imaging (MRI), positron emission tomography (PET). The department's specialists gather for an interdisciplinary board three times a week, during which they cooperatively study the diagnostic results and prescribe the optimal course of treatment based on the type of cancer, its stage, tumor location, the presence or absence of metastases, the patient's age and other indicators. As a rule, the first-line therapy for gynecologic cancers is a surgical resection of a malignant tumor or an organ affected by the oncological process. The department's doctors have a perfect command of modern surgical techniques, including minimally invasive and robot-assisted ones, so patients can count on the operation to be effective and as sparing as possible. Chemotherapy, hormone therapy, antibody therapy, radiation therapy, and other conservative treatment methods are often prescribed in addition to surgery. Women suffering from oncology also receive psychological assistance, since such a diagnosis affects the psycho-emotional state, which negatively affects the therapeutic process.
Breast cancer is one of the most common types of oncology in women, so the department's doctors offer a wide range of diagnostic and therapeutic options for its treatment. The main treatment for breast cancer is surgery to remove the tumor or the entire breast. The volume and complexity of the surgical intervention depend on the size of the neoplasm, the stage and location of cancer, the presence of metastatic lesions, and woman's general health condition. Many women are worried about their appearance after surgery, therefore, the department performs reconstructive interventions to restore an attractive appearance of the breasts. To replenish the size and shape of the breast, plastic surgeons use the patient's own tissues, implants and lipofilling techniques.
The department also offers high quality obstetric services. More than 2,000 babies are born here every year. Each delivery room has a unique atmosphere with specially controlled lighting, music and fragrances. Pregnant women can choose the position for childbirth themselves, water birth is also possible. The department has a team of nurses, obstetricians and at least one senior physician and two assistant physicians on duty around the clock. There is a state-of-the-art operating room in the immediate vicinity of the delivery rooms where all the necessary obstetric operations and fetal surgery are performed. The intensive care unit for premature babies is also located nearby, so doctors can provide patients with comprehensive medical care of excellent quality.
The department's key clinical focuses include:
Gynecology

Diagnostics and treatment of female reproductive cancers

Uterine cancer
Cervical cancer
Ovarian cancer
Vulvar cancer
Vaginal cancer
Fallopian tube cancer

Diagnostics and treatment of patients with urgent clinical conditions due to recurrent bleeding, coagulation disorders, septic complications, etc.
Diagnostics and treatment of gynecologic endocrine disorders
Diagnostics and treatment of urogynecologic diseases

Urinary incontinence
Pelvic organ prolapse

Diagnostics and treatment of gynecologic diseases affecting woman's fertility

Uterine fibroids
Endometriosis
Fallopian tube obstruction

Mammology

Diagnostics and treatment of breast cancer, including reconstructive surgery to restore an attractive appearance of the breasts

Obstetrics

Management of high-risk pregnancies and care for premature babies (at the interdisciplinary Mother and Child Center)
Prenatal diagnostics

High-resolution ultrasound
Doppler ultrasound
Chorionic villus sampling
Amniocentesis
Umbilical cord puncture
Biochemical tests

Fetal surgery (one of the few German medical facilities specializing in this type of surgery)
Pain management during childbirth

Homeopathy
Acupuncture
Intravenous injection of analgesics
Regional anesthesia (for example, epidural, spinal, or pudendal anesthesia)

C-section (according to the sparing Misgav Ladach method)
Version
Prevention of premature childbirth (surgical and non-surgical techniques)

Other medical services
Curriculum vitae
Prof. Dr. med. Marion Kiechle is the Head of the Department of Gynecology, Mammology and Obstetrics at the University Hospital Rechts der Isar Munich. In 1986, she received admission to medical practice, and in 1987, she defended her doctoral thesis in Freiburg. This was followed by a scholarship from the German Research Foundation (1987-1989). At the same time, the doctor worked at the Biomed Cancer Center, the Research Center in the United States, for one year. After working as a Research Fellow and becoming a Professor at the University of Freiburg in 1995, Dr. Kiechle moved to Kiel, where she held the position of Senior Physician in the Department of Gynecology at the University Hospital Kiel (1996 - 2000). Since October 2000, Prof. Kiechle has been the Head of the Department of Gynecology, Mammology and Obstetrics at the University Hospital Rechts der Isar Munich. In addition, Prof. Kiechle is a Board Member of the German Society for Gynecology and Obstetrics (DGGG) and holds the position of Extraordinary Professor at the University of Kiel. From March to November 2018, Prof. Kiechle served as a Minister of Science and Arts in the Federal State of Bavaria.
Dr. Kiechle's research activities are focused on gynecologic oncology, with a particular focus on hereditary cancers in women and the identification of individual cancer therapy goals. Clinical trials are also devoted to the diagnostics, therapy and prevention of gynecologic cancers.
In addition, Prof. Marion Kiechle has received many awards and honors, including the Order of Merit of the Federal Republic of Germany (2007), the Schmidt‐Mathiessen Prize of the Working Group on Gynecologic Oncology of the German Society for Gynecology and Obstetrics (1998). In 2002, she was appointed a Deputy Chairperson of the Main Commission for the Ethics of Stem Cell Research under the federal government, and in 2001, she was appointed a Chairperson of the Bioethics Commission of the Federal State of Bavaria.
Photo of the doctor: (c) Klinikum rechts der Isar der Technischen Universität München
---
About hospital
Accommodation in hospital
Bartholin gland abscess
Program [Description]
Surgical treatment of abscess bartholin gland
Hospital: University Hospital Rechts der Isar Munich
Type:
Duration:
Price:
date_range
There are 96 bartholin gland abscess treatment hospitals on Booking Health website
Show all clinics
Certificates