Academic Hospital for Pediatric Rheumatology of the University of Munich
Academic Hospital for Pediatric Rheumatology of the University of Munich - Departments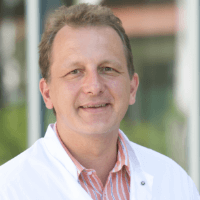 Prof. Dr. med.
Johannes-Peter Haas
Department of Pediatric Rheumatology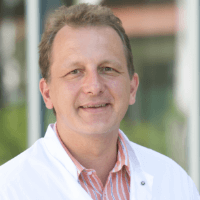 Prof. Dr. med.
Johannes-Peter Haas
The Department of Pediatric Rheumatology offers the full range of diagnostics and treatment of rheumatic pathology in children and adolescents. Particular attention is paid to the therapy of inflammatory rheumatic diseases, for example, juvenile rheumatoid arthritis, which is one of the most common ailments in this field of medicine. In addition, since 2004 the department has been conducting a special program of multimodal pain therapy aimed at treating chronic pain caused by diseases of the musculoskeletal system in children.
Continue reading chevron_right
chevron_right
Diagnosis and conservative treatment of rheumatoid arthritis
Ankylosing spondylitis (cervical spondylosis) diagnosis and conservative treatment
Diagnosis and conservative treatment of systemic lupus erythematosus
Academic Hospital for Pediatric Rheumatology of the University of Munich:

Request more information now.
We will be happy to answer all your questions.