Dr. Franz Dengler Clinic Baden-Baden
Department of Psychosomatic Rehabilitation (

25812

)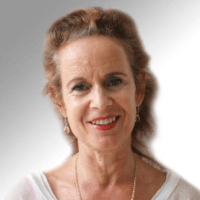 Dr. med.
Katja Wiegandt
Specialized in: psychosomatic rehabilitation
About the Department of Psychosomatic Rehabilitation at Dr. Franz Dengler Clinic Baden-Baden
The department's work is focused on the treatment of the following problems:
Chronic pain syndromes of somatic and psychological origin
Depressive disorders
Adjustment disorders
Chronic Fatigue Syndrome
Sleepiness
Anxiety, panic disorder, phobias
Somatoform disorders / Functional disorders
Consequences of injuries
Diseases associated with stress
Psycho-and socio-reactive co-morbidities
Photo of the doctor: (c) Klinik Dr. Franz Dengler GmbH & Co. KG
Department of Psychosomatic Rehabilitation.
Dr. Franz Dengler Clinic Baden-Baden:

Request more information now.
We will be happy to answer all your questions.
---
Certificates