Plastic reconstruction of the pelvic organs in cystocele and rectocele (program ID:

132549

)
University Hospital Tuebingen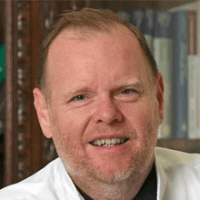 Head Physician
Prof. Dr. med.
Diethelm Wallwiener
Specialized in: adult and pediatric gynecology, mammology, obstetrics
Department of Adult and Pediatric Gynecology, Mammology, Obstetrics
The program includes:
Initial presentation in the clinic
clinical history taking
review of medical records
physical examination
laboratory tests:

complete blood count
general urine analysis
biochemical analysis of blood
inflammation indicators (CRP, ESR)
indicators blood coagulation

gynecological examination
ultrasound examination: pelvis, abdomen
preoperative care
plastic reconstruction of the pelvic organs
symptomatic treatment
control examinations
the cost of essential medicines and materials
nursing services
full hospital accommodation
explanation of future recommendations
Required documents:
Medical records
Pelvic ultrasoud (if available)
Pelvic MRI/CT scan (if available)
Service
Price:
Type of program :
Expected duration of the program:
You may also book:

Price:
About the department
According to the Focus magazine, the Department of Adult and Pediatric Gynecology, Mammology, Obstetrics at the University Hospital Tuebingen is included in the ranking of the top German departments specializing in obstetrics and breast cancer treatment!
The department offers the full range of diagnostics and treatment of diseases of the female reproductive system, breast pathologies. Also, the specialists of the department provide a comprehensive management of pregnancy, childbirth and postpartum care for both mother and child. Key attention is paid to the treatment of female genital cancers, as well as breast cancer treatment. For this purpose, the department has all the modern therapeutic techniques, as well as its our own innovative developments by the department doctors.
The department is headed by Prof. Dr. med. Diethelm Wallwiener. For almost 25 years, the specialist has been guarding women's health, treating the full range of gynecologic diseases and breast pathologies. The obstetrician-gynecologist also does everything to ensure that the pregnancy and childbirth of his patients are as safe as possible. Dr. Wallwiener is an honorary member of the National College of French Gynecologists and Obstetricians (CNGOF), the European Society for Gynecological Endoscopy (ESGE), and the Royal College of Obstetricians and Gynecologists (RCOG). Almost 250 of his publications are presented on Internet resources, and he is also often invited to medical conferences to read reports.
The medical team of the department has long experience in the surgical treatment of gynecological diseases in women. The surgeons specialize in performing both highly complex interventions and sparing minimally invasive procedures. It should be noted that the treatment of many diseases is carried out within the framework of specialized centers, for example, such pathologies include endometriosis, cervical dysplasia, pelvic diseases, breast cancer, etc. The department has an excellent reputation in the treatment of oncopathology of the female genital organs, breast cancer, and also was certified by the German Cancer Society.
In the field of obstetrics, the patients are provided with high-quality prenatal diagnostics, comprehensive counseling on all issues of pregnancy, childbirth and the postpartum period. The childbirth takes place in the modern delivery rooms, equipped with everything necessary for a safe childbirth. Also, the department offers courses for the future parents.
The service range of the department includes:
Outpatient surgery

Laparoscopy
Hysteroscopy
Uterus scraping
Conization of the cervix
Laser therapy
Diagnostics in fertility disorders

Diagnostics and treatment of pelvic diseases

Suspension therapy
Urinary incontinence treatment using TVT or TVT-O procedures
Drug therapy
Electrostimulation
Biofeedback technique
Pessary treatment
Special exercise to strengthen the pelvic floor muscles

Diagnostics and treatment of breast cancer

Mammography screening
Imaging diagnostics and early detection of the pathology
Minimally invasive diagnostics (biopsy)
Drug therapy (for example, antihormonal therapy)
Radiation therapy
Surgical treatment, including plastic reconstructive surgery to achieve the optimal aesthetic result
Psychological care
Genetic counseling

Obstetric services

Comprehensive management of pregnancy, including high-risk pregnancy
Prenatal diagnostics

Screening (first, second and third trimester)
Invasive diagnostics and therapy (for example, amniocentesis, chorionic villus sampling or umbilical cord puncture)
Ultrasound examinations
Detection of fetal malformations in the womb

Delivery
Postpartum care for both mother and baby
Courses for the future parents
Counseling on baby care

Diagnostics and treatment of gynecologic cancers

Uterine cancer
Cervical cancer
Ovarian cancer
Vulvar cancer
Vaginal cancer
Fallopian tube cancer
Recurrent oncological processes and metastases

Targeted therapy
Antibody therapy
Hormone therapy
Radiation therapy
Chemotherapy
Surgical treatment
Treatment within the framework of clinical trials
Psycho-oncological care

Diagnostics and treatment of cervical dysplasia

Histological examination
Colposcopy
Individually adapted laser therapy
Conization of the cervix

Diagnostic and treatment of endometriosis (conservative and surgical methods)

Diagnostics and treatment of gynecologic problems in children and adolescents

Diseases in newborns before puberty
Diseases arising after puberty

Violations of the menstrual cycle (for example, severe pain during menstruation, lack of menstruation)
Infections
Delayed puberty and impaired puberty
Contraception counseling
Hormonal disorders (for example, polycystic ovary syndrome)
Congenital adrenal gland disorder
Malformations of the internal and external genital organs
Ovarian cysts and tumors
Pathological breast changes
Ullrich-Turner syndrome and other genetic abnormalities
Consultation on HPV and vaccination against cervical cancer

Diagnostics and treatment of fertility

Comprehensive diagnostics
In vitro fertilization (IVF)
Intracytoplasmic sperm injection (ICSI)

Gynecological surgery

Minimally invasive surgery
Cancer surgery (many operations are endoscopic)
Plastic surgery (for example, after breast cancer treatment)
Conventional surgery (access through the abdominal cavity or vagina)
Surgical treatment of stress urinary incontinence (TVT or TVT-O procedures)

Diagnostics and treatment of rare genital malformations

Other medical services
Curriculum vitae
1974 Study of Physics at the Saarland University.
1975 Study of Medicine at the Saarland University.
1981 Admission to medical practice.
1982 Doctoral Degree.
1982 - 1988 Research Assistant at the Department of Gynecology and Department of Pediatrics, Division of Interdisciplinary Intensive Care of the University Hospitals in Homburg
1988 - 1998 Senior Physician at the Department of Gynecology, University Hospital Heidelberg.
1989 Certified as a Physician in Obstetrics and Gynecology.
1990 Habilitation.
1996 Appointed as a Visiting Professor.
Since 1998, Chair of Gynecology (C4 Professor), University Hospital Tuebingen.
Clinical and Scientific Focuses
Surgical/experimental gynecology.
Surgical oncology.
Fertility as part of reproductive medicine.
Gynecologic oncology.
High-risk obstetrics.
Memberships in Professional Societies
German Society of Senology (at present Acting President of the Society).
European Society for Gynecological Endoscopy and Innovative Surgery (ESGE).
German Cancer Society, Representative of the Working Association "Gynecologic Oncology" (AGO) in the "Clinical Trials" Commission, Quality Seal A.
German Society of Gynecology and Obstetrics (DGGG), Guidelines Commission of the AGO.
German Society of Laser Medicine, Board Member.
Photo of the doctor: (c) Universitätsklinikum Tübingen
Sources:
Universitätsklinikum und Medizinische Fakultät Tübingen
---
About hospital
Accommodation in hospital
Cystocele and rectocele
Program [Description]
Plastic reconstruction of the pelvic organs in cystocele and rectocele
Hospital: University Hospital Tuebingen
Type:
Duration:
Price:
date_range
There are 92 cystocele and rectocele treatment hospitals on Booking Health website
Show all clinics
Certificates