Due to the difficulties associated with the organization of treatment in Turkey, Switzerland, South Korea and India, we are not currently processing requests to these regions.
If you are interested in treatment in Germany, please leave a request and our specialists will contact you as soon as possible.
In 2020, prostate cancer became the second most common type of cancer found in men. Cancer develops from the basal cells of the prostate gland. Over time it progresses from a small local tumor to a large formation which grows into the adjacent organs and metastasizes into the bones. Metastatic prostate cancer is the most dangerous and poses significant health risks.
One in every nine men are known to suffer from this disease. With an early detection and qualified treatment, a 10-year survival rate exceeds 98%. With a late diagnostics, it drops to 30% or less. Early disease diagnostics is hampered by absence of specific symptoms. Most often it is revealed due to the check-up or examination due to the other health reason.
At the stage of metastasis, especially when the cancer spreads to the bones, the traditional treatment can't guarantee complete recovery. Bone metastases cannot be removed surgically and do not respond well to the chemotherapy. In such situations, the innovative Lutetium-177 PSMA therapy is applied.
Content
Lutetium-177 PSMA Therapy
Lutetium 177 is a therapeutic radionuclide which accumulates in tumors and metastases, irradiating them with beta particles. Beta irradiation destroys the DNA in tumor cells, after which they stop multiplying and die. The same time beta particles have a short path length and do not damage healthy tissues. Over the time the radioisotope decays on its own, without specific measures for removal from the body.
For accurate detection of oncological cells, Lutetium-177 is connected to a carrier – the unique PSMA-617 protein. This protein was discovered by the scientists of the University Hospital of Heidelberg while searching for effective treatment of metastatic prostate cancer. The PSMA-617 molecule binds itself with the cancer cells but doesn't damage healthy tissues.
Lutetium-177 PSMA therapy is carried out on an inpatient basis; hospitalization lasts between 3-4 days. The drug is administered intravenously, under the watchful supervision of a physician. After the completion of the course, control scintigraphy and MRI are performed. According to these results, a doctor assesses the degree of the tumor and the reduction size of the metastasis.
Due to the technical complexity of the radiopharmaceutical drug synthesis, cost for treatment is higher comparing to the conventional drug regimens. Nevertheless, total expenses are lower, as Lutetium-177 PSMA therapy is well-tolerated and does not require specific rehabilitation measures.
With Booking Health you can choose the best hospital
The Booking Health company is a specialized international health service provider which organizes treatment and rehabilitation in the best German university hospitals. The founder and the CEO of the company is E. Yu. Sergeeva. The idea of assistance in receiving medical services abroad came about in 2000, after considering the demand from international patients who wished to be treated at state-of-the-art health care facilities in Germany.
Today Booking Health is a global leader in the medical tourism industry, also providing access to luxury medical services. We take care of all medical and non-medical issues.
For more than 15 years we have been operating in accordance with high international standards in the selection of specialized hospitals and specialists, organization of rehabilitation, as well as the provision of a full package of services. Booking Health is the only medical tourism provider in the world whose quality of work is confirmed by the ISO 9001:2015 certification.
The company is officially registered in the Bonn state register, number HRB 27325. The Booking Health headquarter is located in Remagen, Germany. Today our specialists help patients from 75 countries to receive treatment in the best German clinics. While organizing treatment, we also take into account one's religious and cultural wishes to ensure that the patient is at ease. Communication with patients is carried out in 11 languages.
Hospitals and cost of treatment
Booking Health offers treatment in university and academic hospitals, as well as in specialized praxis. Leading hospitals for radionuclide therapy of metastatic prostate cancer are as follows:
The cost of PSMA therapy with Lutetium-177 in specialized hospitals starts from €8,378. This amount covers preliminary clinical and laboratory examination, PSMA therapy itself, follow-up examinations, hospital stay and elaboration of recommendations for further treatment.
Trip and treatment are well-organized and productive
The goal of our work is to provide quick and effective treatment program with a great level of comfort. Each stage of the medical program is well-thought-out.
Before admission to a hospital:
Simply leave a request on our website, attaching your most recent medical information (examination results).
A personal medical consultant will contact you after studying the medical records that you have submitted.
Based on your needs and requests, objective information about the success ratings of the hospital and independent international ratings, a medical consultant will recommend the most appropriate treatment method, doctor, and healthcare institution.
A medical consultant will discuss the program with you and further help you to organize your trip. He/She also monitors the quality of the medical program at all stages.
After that, you are provided with a personal service manager who will be in touch with you and available at your service 24 hours a day. According to your wishes, he/she will book flights and accommodation for you, as well as organize a transfer from the airport for you. Also, a service manager coordinates with your personal interpreter.
The highly efficient service manager will take care of all of your travel needs as a traveling patient, allowing you to fully concentrate on the treatment process. The service manager monitors all aspects of the trip and medical program, as well as provides you with a 24-hour emergency care.
During your stay in Germany:
You arrive in Germany at the weekend. The appointment date is discussed in advance and adjusted to your schedule.
The personal coordinator meets you at the gangway and takes to the hotel.
On Monday he picks you up from your hotel and accompanies you to the hospital, where a medical professor consults with you and carries out a preliminary examination.
On Tuesday you will be officially admitted to the hospital for your treatment with Lutetium-177 PSMA therapy.
On Wednesday and Thursday, control examinations for assessing the results are carried out under the guidance of a leading specialist.
On Friday morning a detailed final consultation takes place, after which you return to your hotel.
On Saturday, the personal coordinator accompanies you to the VIP lodge of the airport and stays with you until your departure.
After your arrival back in your home country, we stay in touch with you and are available to answer any of your questions. A service manager will send you the bills and medical records from the hospital, translated into your native language. You can also receive original report in German, if necessary.
Booking Health means care and comfort
Booking Health is your personal assistant in the organization of urological treatment in leading international hospitals. Planning treatment in Germany can be very stressful, with the limited knowledge that a potential patient might have of the healthcare facility in question. Such a decision makes process takes a lot of time and research.
In such situations it is worth seeking the assistance of Booking Health. Thanks to our experience and direct contract with many leading medical facilities, we will help you to receive treatment at the best hospital at any time. Treatment in Germany, Turkey, India, Korea, and many other countries will be much easier and faster if you entrust your travel and medical organization to us.
With our help you will receive quality service and only positive results and also save you time and money. Prostate cancer treatment with Lutetium 177-PSMA is an opportunity that is definitely worth using.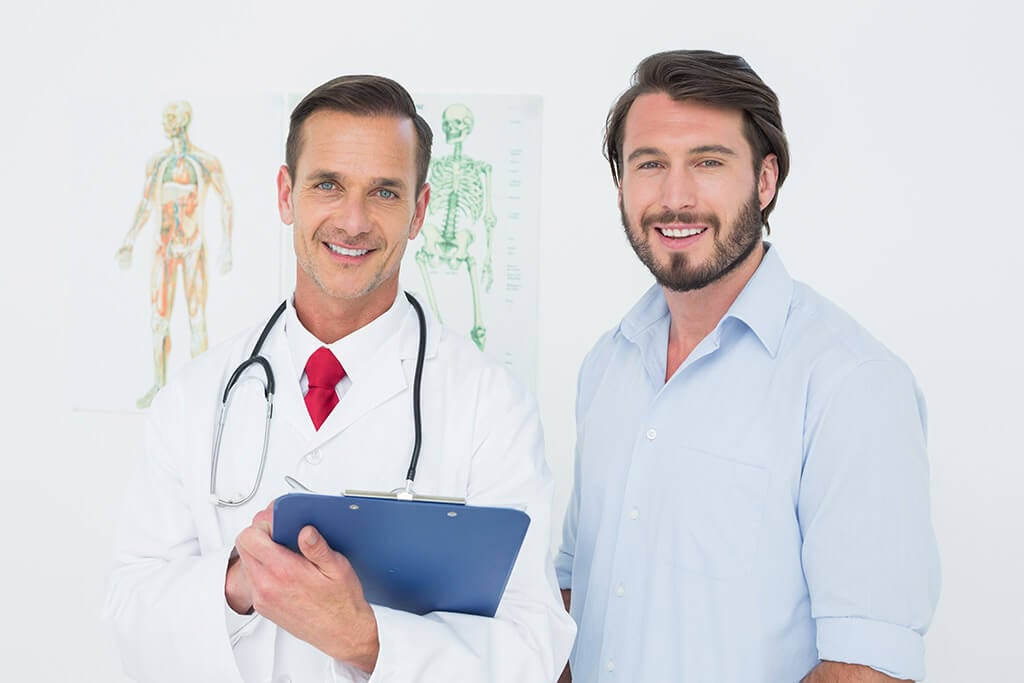 Choose treatment abroad and you will for sure get the best results!
The Booking Health portal presents 41 German clinics specializing in in prostate cancer treatment with Lutetium-177 PSMA therapy
---
Authors: Dr. Nadezhda Ivanisova, Dr. Vadim Zhiliuk
Read:
Why Booking Health - questions and answers
How to make right decision when choosing the clinic and specialist
7 reasons to trust to the rating of clinics on the Booking Health portal
Booking Health quality standards
Send a request for treatment